Hot Air Ballooning
Imagine a massive open space filled with gigantic waves of golden sand all around you. No traffic, no horns, and no noise at all. You board a hot air balloon in this space and gaze through a stunning sunrise. While enjoying this gorgeous view, you also get to see a falcon show – inside your hot air balloon. Sounds simply magical, isn't it?
Recommending this tour to your client will simply make you their superstar travel agent forever. What are you waiting for, buddy? Make a call to that client, who wanted to visit Dubai and get him to book with you, now!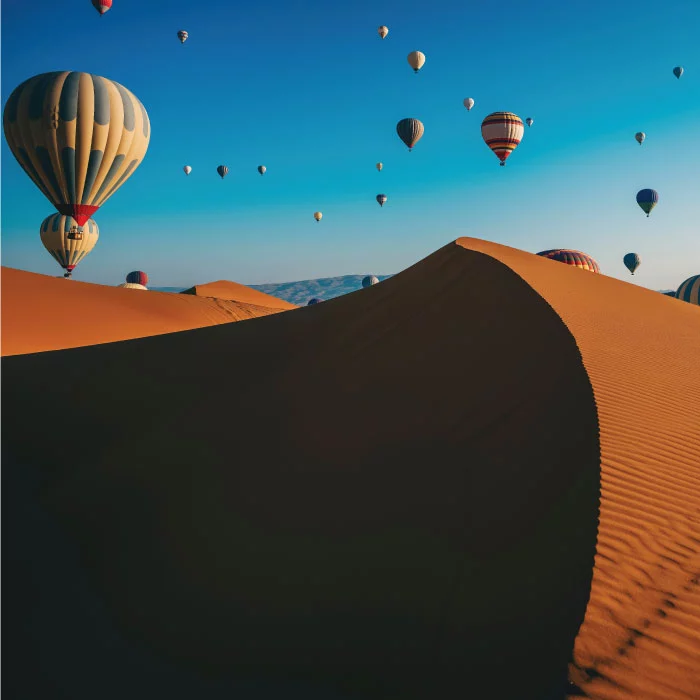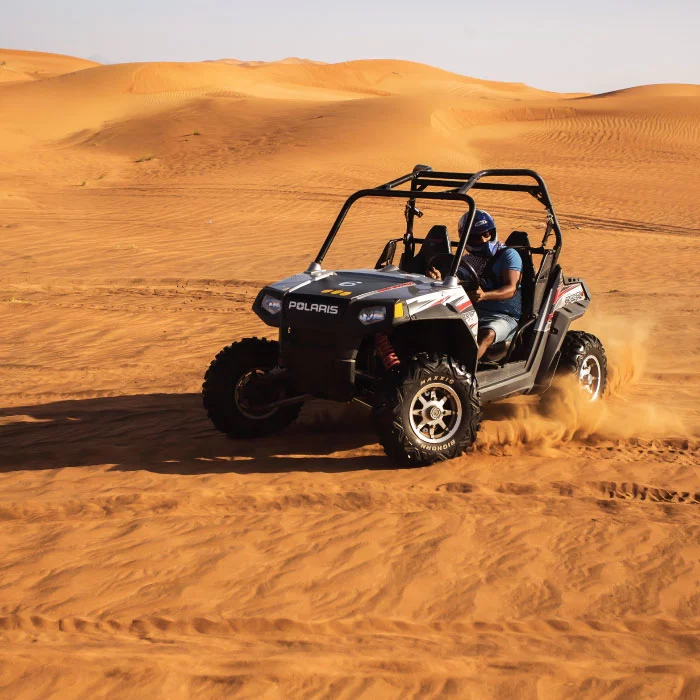 ATV Ride
Desert safaris are fun-filled experiences that excite all sorts of travelers. There are various other ways to explore the sand dunes other than the usual jeep safari. Any Terrain Vehicle Ride grants the explorer inside you a more thrilling experience.
When a traveler takes on one of these bold ATVs and ventures into the sand dunes, he feels like the king of the desert. Next time a client asks for Desert Safari, don't just give them the usual jeep safari with barbeque dinner, surprise him with this fantastic add-on. Your clients will get back to you for all their future holiday bookings!