Imagine a landscape surrounded by turquoise blue water, with rich coral life, and the island you are on is surrounded by serene greenery and the people on it are contended and always holding lovely smile. Does it sound like paradise? The good news is you can witness this paradise on earth and it's been named as Fiji. With 333 islands this enigmatic country has much more to offer than the ocean and watersports. In fact Fiji's landscape is filled with umpteen number of hillocks and valleys that you will find a famous road with 400 turns. Best part is this paradise is affordable for tourists from all walks of life.
Taking family vacation? | Wish for some new adventure? | Love the feel of luxury? | Wish to enjoy Liveaboards on Powerboats and cruising sailboats? | Want to experience diving and wish to know where to start?
The answer for all your questions is The Mamanuca Islands!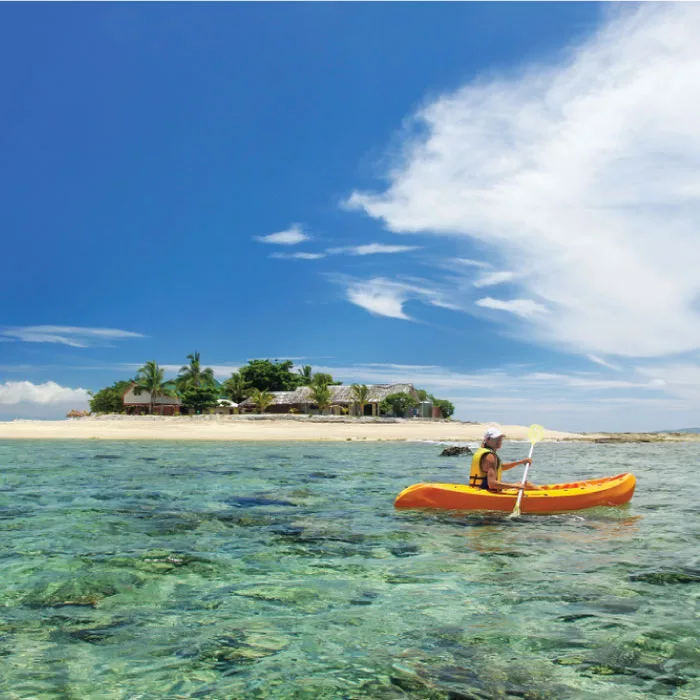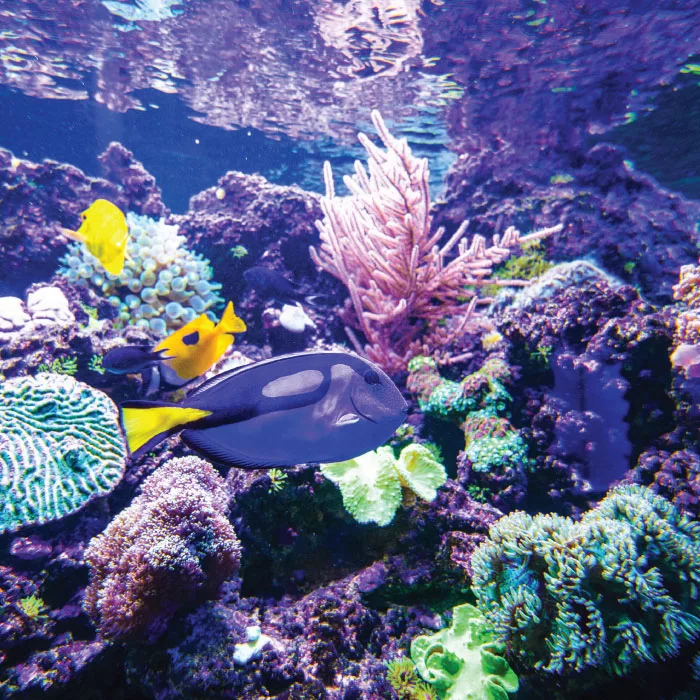 The Mamanuca is a spectacular archipelago of 20 islands. The islands are marvelous just like a paradise! Your clients can stay at a wonderful resort (ask your T3 agent for the best resorts in Fiji), soak in the sun, take Instagram-worthy images on the palm-fringed sandy beaches, swim across the crystal clear waters, and snorkel among the live coral reefs! Sounds like a poem, right?
The finest part is that Mamanuca can be reached by a short ferry ride (or an even shorter helicopter ride) from Fiji's main island. As you cruise past the islands that dot this archipelago, you'll see plenty of amazing beaches, lined up with trees, and happy villagers waving at you. That's just not over yet!
Some of the Islands have abundant Live Coral Reefs which are amazing treasures of nature, perched beneath the turquoise blue waters. The Malolo Sea Reef for instance provides calm conditions within the lagoon, which is perfect for snorkeling. These are filled with colorful coral gardens, with easy diving for beginners on sheltered pinnacles. If your clients wish to experience the adventure of "Diving" then this is the place for them to learn. Whether your guests want to go holidaying with their friends, or with their families this location is a great option for them. In Fiji, Children from the age of 10 are allowed to do diving. Isn't that just cool enough for a wonderful family vacay? In the lagoon of Malalo Sea Reef, there are gorgeous spots that will simply mesmerize any human beings and make them think that they've probably reached heaven.  The Sunset Reef is one such spot and it best suitable for divers who are at their learning stage. Once you take a dive in, the dreamy underwater life will take you into a different world which is filled with coral trout and Maori wrasse (a fish variety found in Fiji), and if you get lucky you can also get to see the bronze whalers and at best the reef sharks.