New Zealand is synonymous with great outdoor activities and the most thrilling adventure sports. This has led to many tourists visiting this great country on a regular basis. The nation has some of the most varied landscapes and that has created tremendous scope for boundless adventure. And hence New Zealand is called the Extreme Sports Capital of the World and sometimes even termed the Adventure Capital of the World. Let us now jump into some of the world's most popular adventure sports sites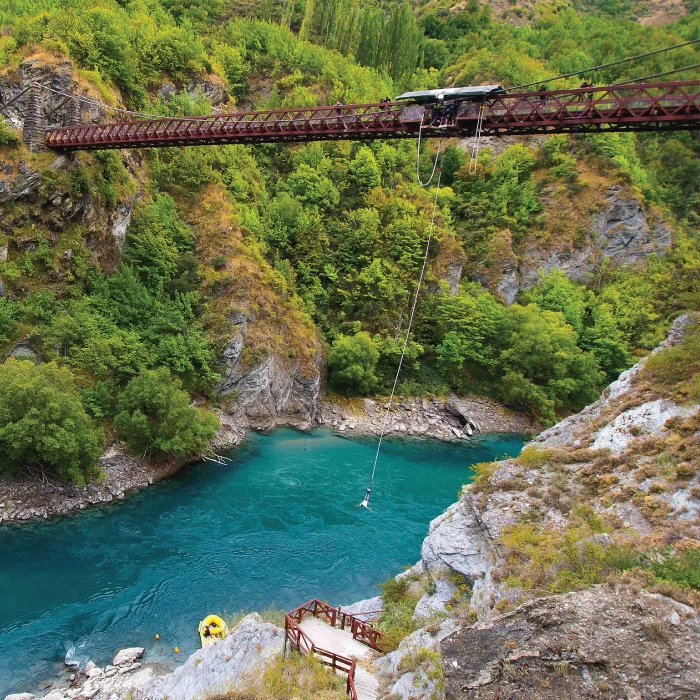 BUNGY JUMPING
Founded by A.J. Hackett, Kawarau Gorge Suspension Bridge is the world's first commercial Bungy Jumping site, which started functioning in the year 1988. This bridge is located in a scenic region of Queenstown, traversing over the Kawarau River on the South Island of New Zealand. People get to enjoy 43 meters of Bungy Jump, those who wish to jump along with a partner can do so in the tandem jumping option, and those who simply wish to watch the jump can use the "Watch Tower" area. Now, this spot can be suggested to anyone who has crossed the 10th birthday since it is the minimum age criterion. Now those children between 11 and 14 years, can choose to enjoy Tandem Jumping (with either of their parents), provided they meet the total weight requirements.
SKY DIVING

For those travelers who just wish to go for the ultimate adrenaline rush, Sky Diving becomes the 1st choice. Once people jump from the aircraft, they begin to feel like a bird literally enjoying aerial views of the vast & amazing expanse of New Zealand. Skydiving is best suggested in tandem (jump with an expert) for beginners. For those who are ready for a solo – heart throbbing adventure, they can choose to dive all by themselves and fly across like a winged creature! This amazing adventure can be enjoyed at multiple locations in New Zealand – Wanaka, Queenstown, Lake Taupo, Auckland, and the Bay of Plenty.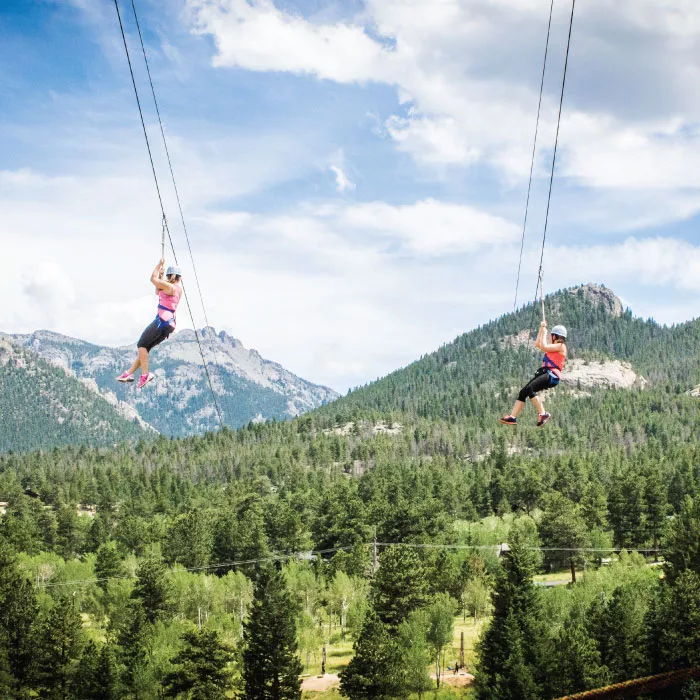 ZIP LINING
Zip Lining is such an amazing adventure that combines speed, thrill, and scenic views and hence becomes one of the most memorable activities ever. Whosoever tries this activity once, will inevitably enjoy this activity at every new destination they visit. New Zealand has a diverse and at the same time stunning landscape that allows people to zip line through various terrains viewing multiple picturesque sites. For those who enjoy beach views, they should try Waiheke Islands Zip Lining, for those who want to zip through lush green rainforest area, they must try West Coast Tree Top Zip Lining, for those who love to take a dive into the wilderness, then the canopies in Rotorua are a must enjoy, for those who adore the view of mountain ranges then Queenstown is the best suggestion, and for those who would like to combine river tubing activity along with Zip Lining and enjoy both under the glow worms, then West Coast is the place to be!
WHITE WATER RAFTING & BLACK WATER RAFTING
New Zealand is one of the rare gems which offers the opportunity to enjoy the pleasure of white water rafting & black water rafting. Yes! You read it right. While white water rafting is done on rivers as usual, black water rafting is done in underground caves. Now white water rafting has 5 grades and this amazing country has multiple rivers which offer different speeds of water to rafters. Grade 5 is the title given to rivers that are known for extreme speed and adventurous rapids. Grade 1 is the title given to rivers where rafting can be done on calm and peaceful waters. Now that is one great option if your clients' families have both kinds of rafting enthusiasts – the relaxing rafters & the exhilarated rafters.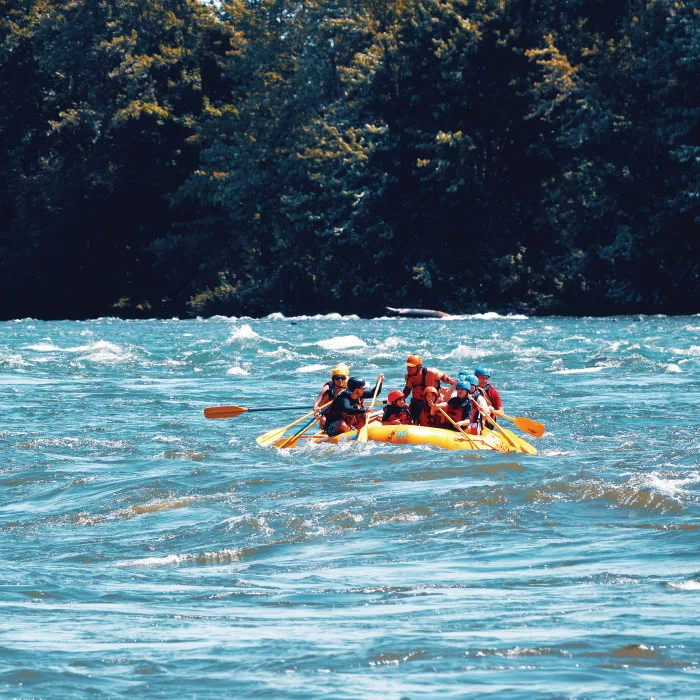 JET BOATING
The people of New Zealand are proud of this activity because it was invented in their own country, in the year 1950. The speed at which Jet Boats take off and splash across the waters at about 95 Kilo Meters Per Hour is simply fantastic. This electrifying adventure can be enjoyed at the Huka Falls in Taupo, the Waiau River in Hanmer Springs, the Shotover River in Queenstown, the Clutha River in Wanaka, and the Waimakariri River in Christchurch!
Next time your clients ask for an adventure sports-packed holiday, you know where to send them. To know more about the cities in New Zealand and how to design the day-to-day tour with all these activities, do get in touch with your T3 agent at once!