The Cherry Blossoms are one of the most sought after attractions of Asia! The time span that they bloom is relatively short, which makes it even more valuable for the travelers who have this spot on their bucket list. Japan has 8 regions and 47 prefectures in total. And, when your client wants to travel to Japan to witness the cherry blossoms, then you should be able to give them as many good options as possible. You can also build your itinerary around these places, making their tour complete and worthwhile! Travel Agent Tip: Every year the cherry blossoms start blooming around the end of March and lasts for about 2 weeks. The dates however differ each year. When you get an inquiry for your client's trip to Japan, get in touch with your T3 agent, check the dates of the cherry blossom blooming period and book the trip accordingly.
Below is a list of top 5 tourist spots where one can enjoy Cherry Blossoms at their best.
Top 5 Spot – Philosopher's Path is a wonderful stone path which is located in the northern part of Higashiyama district in the Kyoto region of Japan. This walking path meant for pedestrians is laid alongside a canal which is lined up with hundreds of cherry blossom trees. This 2 km long stretch is surrounded by restaurants, cafes, and a few shrines making it a perfect place for an evening stroll for couples, families with children and even elders. This can be suggested to travelers who wish to explore a bit of the city on their own.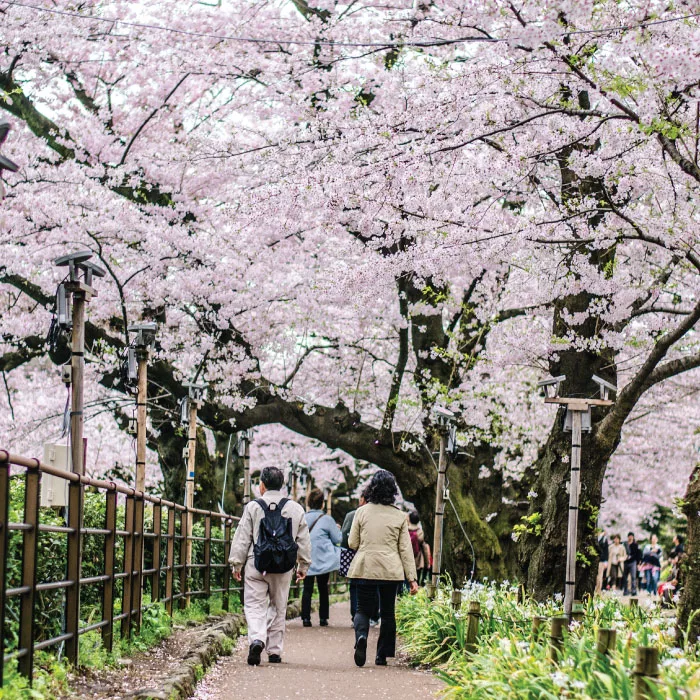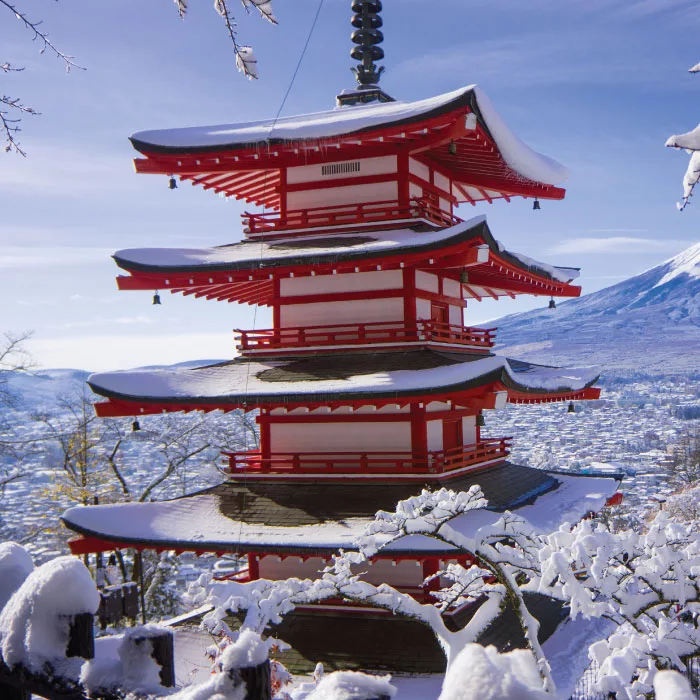 Top 4 Spot – Chureito Pagoda is a memorial tower located halfway towards Mt. Arakura in Fujiyoshida City, Yamanashi Prefecture of Japan. There are 3 lovely highlights of this location. People get to see the five-storied pagoda, cherry blossoms, and the backdrop of the mighty Mt. Fuji all in one single place. More than 650 Yoshino cherry trees bloom during the Sakura Festival, and millions of tourists from all over the world visit the park each year to witness the grandeur of nature.

Top 3 Spot – Hirosaki Park is located within the castle grounds of Hirosaki which is part of Aomori Prefecture in the Tohoku region of Japan. This park is one of the most famous destinations for enjoying the splendid cherry blossoms since it hosts more than 2,600 cherry trees, making it thus one of the largest blooming region. This spot is a delight for everyone who loves pink flowers and particularly a haven for those who wish to get some amazing photographs and capturing memories for a lifetime.
Top 2 Spot – Shinjuku Gyo-en is not just a park but a National
Garden, located in the special ward Shinjuku in the Tokyo region of Japan. The garden is one of the largest in terms of area with its landscape extending to over 58.3 hectares. The beauty of this garden lies in its diversity, hosting over 20,000 trees of different varieties, of which over 1500 trees produce the enchanting cherry blossom flowers. Owing to its large area, this garden has 3 different entrances, each giving scope for various angles of beauty for photography enthusiasts.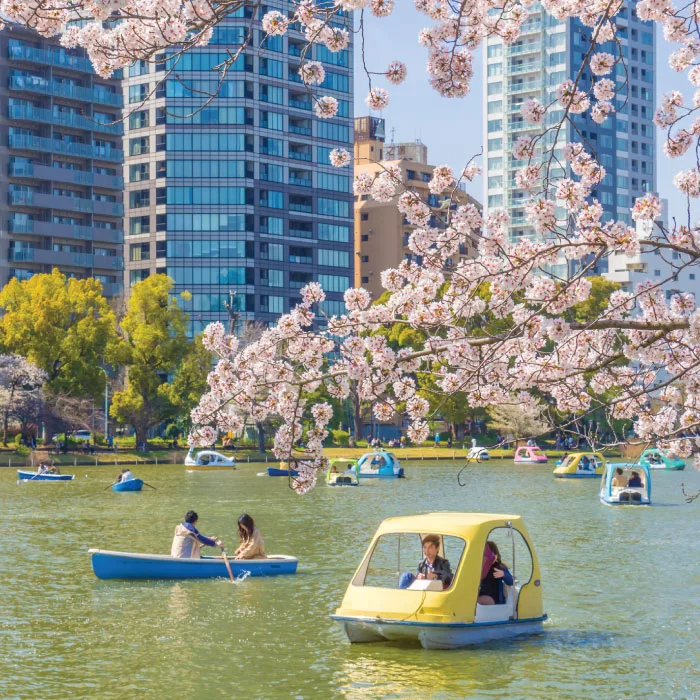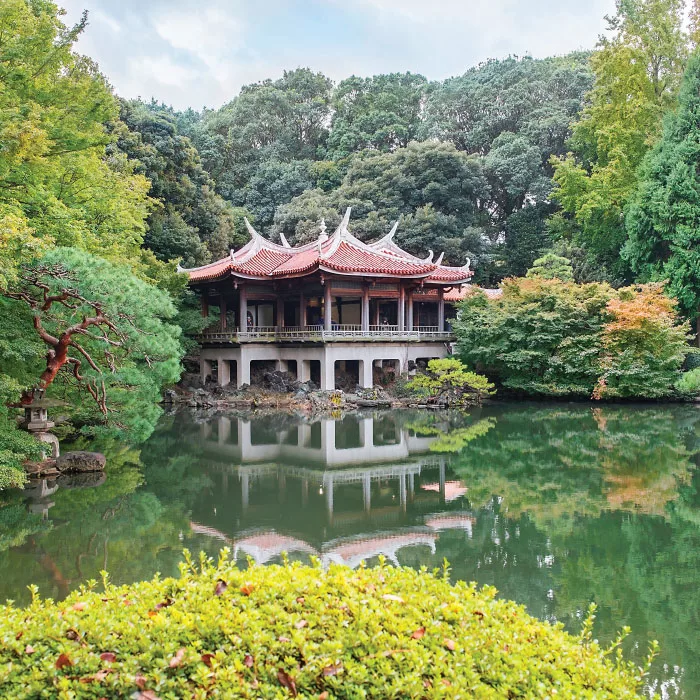 Top 1 Spot – Ueno Park is located in the Taito district in the Tokyo region of Japan. Apart from the fact that it hosts more than 3 varieties of cherry blossoms and hosts a lovely lake with lotus beds, Ueno Park has many other penchants to its crown. Being one of the oldest parks (more than 150 years old), this is also home to the Japan Academy, the Tokyo School of Fine Arts, and the Tokyo School of Music! Ueno Park also has many museums within the premises and it also has a concert hall for entertainment events alongside the Imperial Library which houses an International Library of Children's Literature. In short Ueno Park is a destination in itself and can cater to the needs of travelers from all age groups & and all interests.