The European Continent has historical significance, monuments with intricate architecture, and various lip-smacking cuisine options. But of all the attractions for tourists, their beaches have the most multi-dimensionally picturesque landscape. From dramatic hillside beaches to black sand coasts, from popular seaside games to secret sunset hideouts, from azure blue islands to rich marine life sea, your clients have various stunning options to choose from. So next time your clients ask for a beach holiday, pickup this list and help them choose the most ideal beach which suits their family best.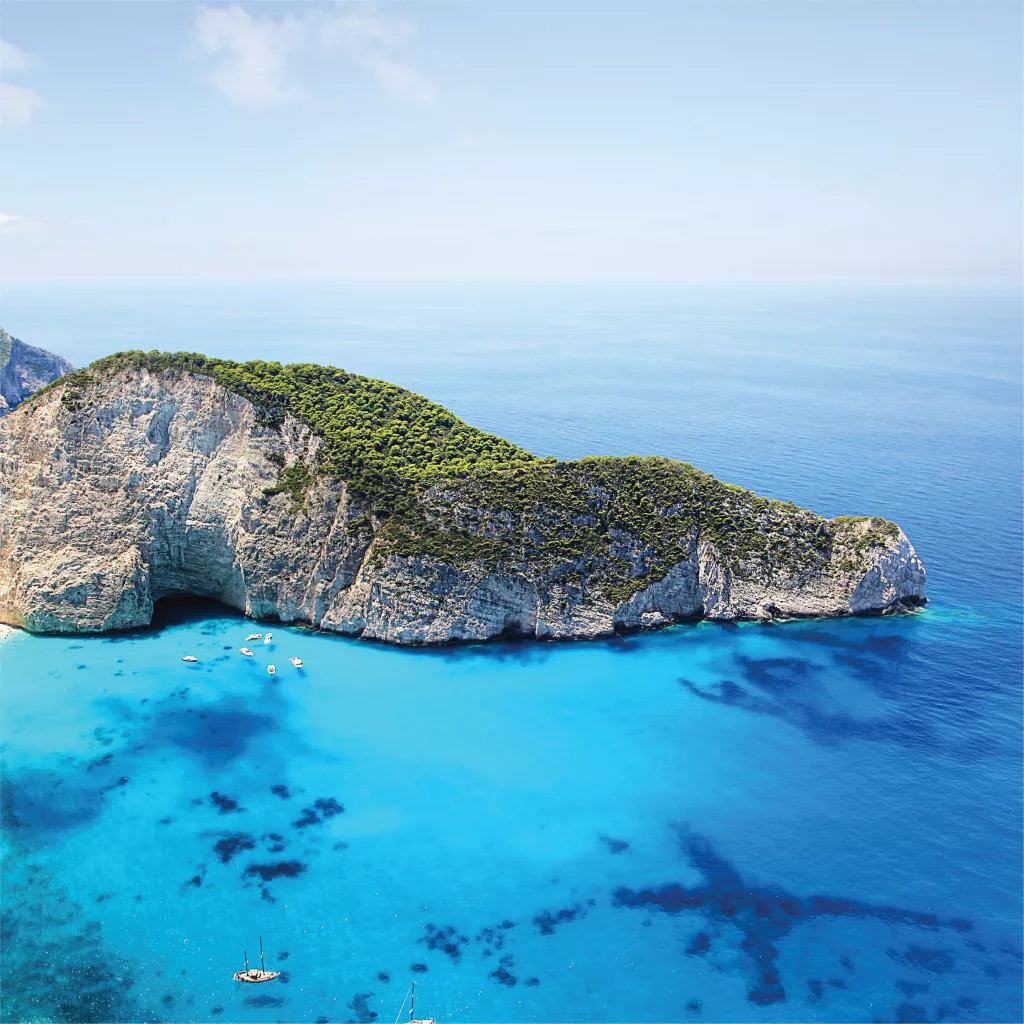 Zakynthos is an island in Greece which is also often known by the names Zante and Zacinto. Historically poet Homer had mentioned the name of this splendid island in his world famous ancient epics Odyssey and Iliad. Travel Agent Tip: For those of your clients who are history buffs, this piece of information will work like magic to get their bookings instantly. In terms of the scenic beauty, Zakynthos oozes of dramatic landscapes which are set to inspire writers and composers. Many white sandy beaches decorate the northern and eastern shores. The Turtle island, known as Marathonissi by the locals invites tourists worldwide during summer months with the major attractions being the turquoise waters, amazing sea caves and wide beaches all across. Meanwhile there is a marvelously remote space called Cape Skinari which is accessible only by boats. The best part here is that enormous blue caves are naturally cut by cliffs creating the most picturesquely dreamy setting.

Ölüdeniz nick named as Blue Lagoon is located in the southern coast of Turkey. This beach is famous among the locals for being the calmest waters, as they do not wave much even during storms! The Ölüdenizs' turquoise blue is gifted by the concurrence of 2 most spectacular seas – the Mediterranean and the Aegean. Many wonderful resorts are built around this charming coastal area of Fethiye district, beckoning the watersports lovers, honeymooners, horse riding enthusiasts, hillside admirers, families and even solo travelers who wish to do nothing but have a peaceful holiday. From Hanuman Paragliding to Sea Kayaking, from Horse Riding over hillside overlooking the blue lagoon, to Saklıkent National Park, from Palm Spa to the Patara Beach, from the spectacular Oludeniz Beach to the Water World Water Park, from the Fethiye Museum to the Boat Tours exploring the untouched islands, the length and breadth of things to do is just overwhelming and takes at least a week of holiday to do justice to this one of a kind destination.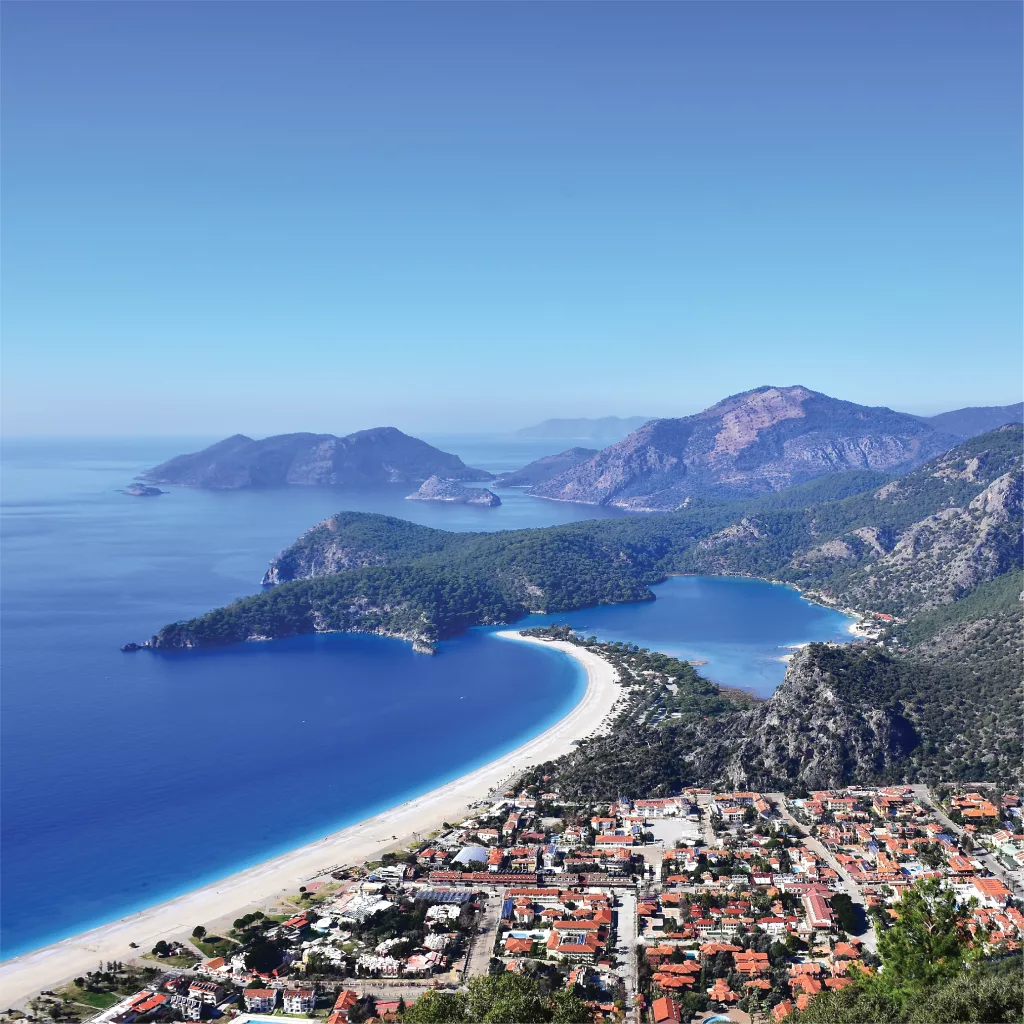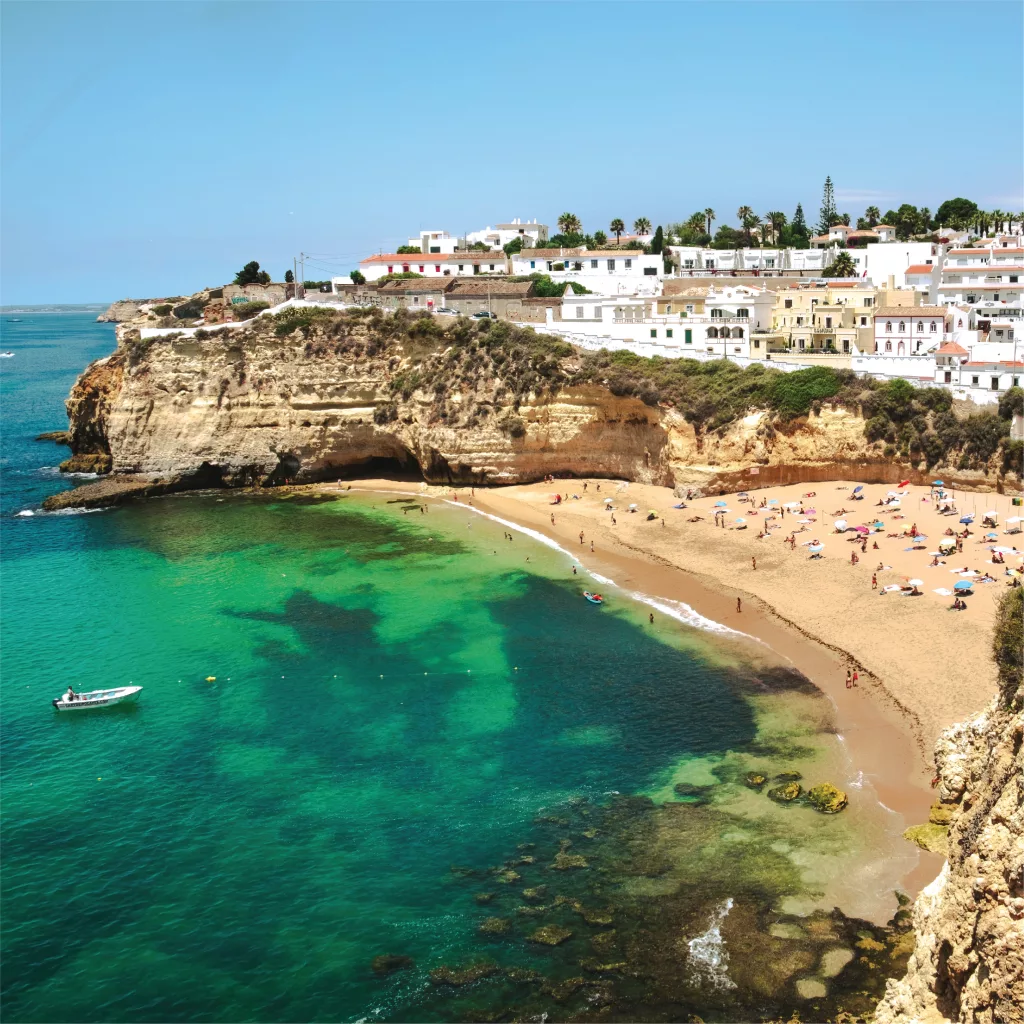 Algarve is an exquisite region located in the south of Portugal. Situated between the districts of Lagos and Faro, this quaint little place is adorned by whitewashed houses and resorts placed on top of cliffs overlooking the most amazing Atlantic beach space. The hotels, bars and restaurants are placed in such a way that the travelers can simply keep looking at the ocean waters day and night. The golf resorts make it a sought after destination for those 5 star clients of yours, who are looking for luxury, lesser-known, pristine beach holiday. Zoomarine is a nice theme park for people traveling with children, where some of the most unique aqua life display shows which are entertaining for all age groups. Surfing Lessons, Paragliding Boat Trip, Dolphin Watching Speed Boat Trips, Benagil Caves Visit, Jet Ski, Sunset Cruise with Beach Barbeque, Jeep Safari in the Algarve Mountains, Scuba Diving with training, Hidden Cave tours with Kayak, Off-Road Quad Biking and the list of things to do at this diverse landscape of Algarve (best kept secret of Portugal) simply does not end.

To know more about the list of 3 star, 4 star and 5 star resorts at the above said 3 beach destinations, to learn which airlines offer the best connectivity from your city to Greece, Turkey and Portugal, to design the best jaw-dropping itinerary for your client's next holiday, get in touch with your T3 agent today!