Australia is a dream destination for millions of travel enthusiast. The vast island nation is not just a country, but a continent in itself. Legends have it that it was once searched for by many sea-farers. They had termed it as "land down under", thinking that it could be a treasure trove. But for present day tourists, this great nation is truly a treasure as it has multiple known and so many unexplored jaw-dropping locations. If your client is an adventure enthusiast, the answer is Australia, if your client is a beach fan, then Australia will be the answer, if your clients like to enjoy wilderness and natural scenery, Australia is the answer, if your client is a history lover or love to interact with amazing tribal people (who have been living harmoniously since 1000s of years in the same lifestyle), Australia should be the answer. The tourism board of Australia does not cease to impress people and people who visit here once, cannot stop themselves from visiting it all over again.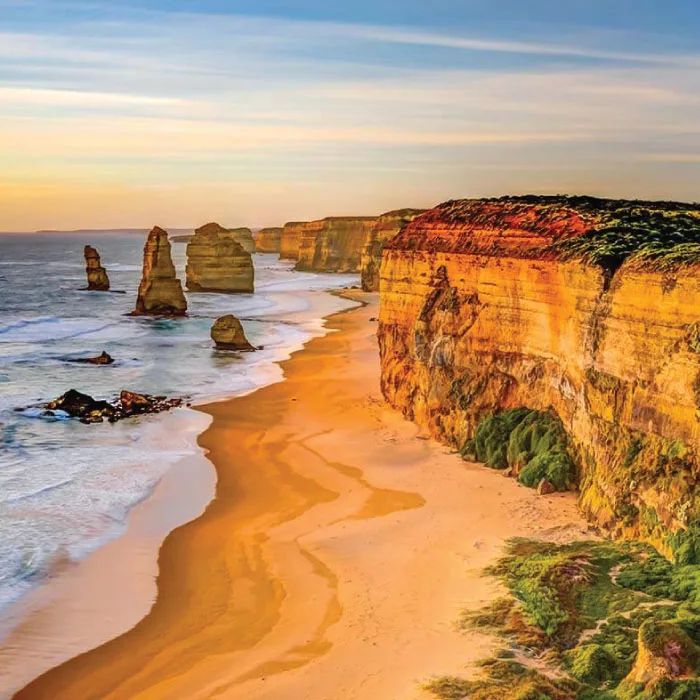 Great Ocean Road
Lively cliffs spread across the most charming sandy beaches, leaving one flabbergasted with their astonishing beauty. The Great Ocean Road has multiple things to see and enjoy along the way. One of the most important location is the rock formations – 12 apostles at Port Campbell National Park! People can also enjoy "Wildlife Wonders" where one can get to know the Australia bushes and enjoy looking at some rare species which are native to this part of the world. Suggest taking a sip of finely crafted beer at a brewery, for those who would love to blend into the local variety of drinks. One can also enjoy Zip lining at the Otway Fly Treetop Adventures. As the name indicated, the wilderness and greenery one gets to experience while whizzing through the zip lines is absolutely spectacular.
The Great Barrier Reef
It is said that the only life form visible from the space is the Great Barrier Reef of Australia and hence it is termed as the natural wonder of the world! It is also the world's largest coral reef gathered at close quarters and undeniably Australia's most outstanding natural phenomenon. Travel Agent Tip: Suggest clients to pick and choose the list of activities they wish to do at the reef beforehand. This saves a lot of time while they are at the location. Also during the holiday season, it is best to pre-book water sports activities, as the availability of trainers and equipment on the spot, could become a challenge. Here's a short list of the wide range of water sports enjoyed at the reef. Snorkeling, Scuba-diving, Under-sea walking and Coral sea-kayaking should be suggested for water activity oriented people. For those don't wish to get wet and still wish to see the beauty of this great natural marvel, best suggested options would be Glass bottom boat rides, Submarine experiences and Sailing.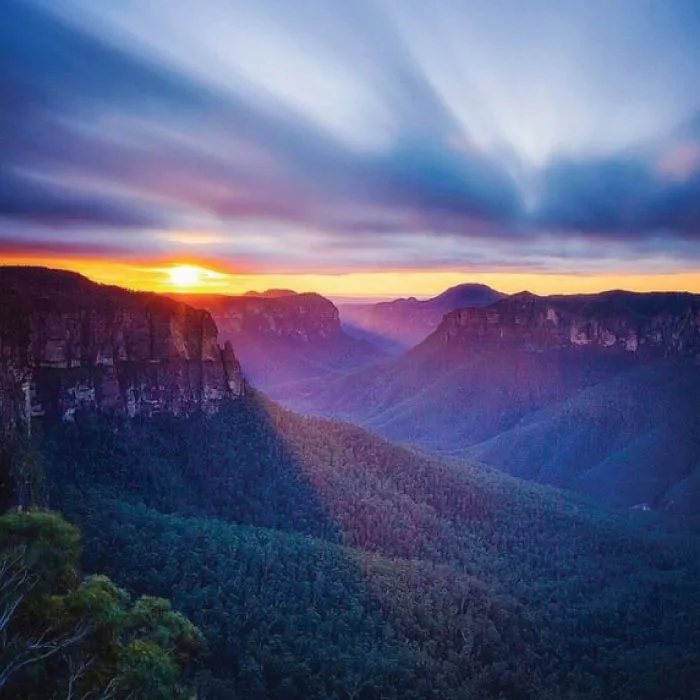 Blue Mountains Tour
The greater Blue Mountains area is a UNESCO World Heritage Site, which is spread across a vast landscape of over 11,400 square kilometer. This tremendously green and marvelously dramatic scenery are the escapades of a lifetime. Those mountains literally dawn upon people and some just go speechless when they first arrive at the location. On reaching this marvelous location, the breathtaking mountain peaks, national park, cliffs, valleys and the Scenic Railways are remarkable sights to behold. Tourists can explore this place through multiple ways – "Discover the Blue Mountains – board the Explorer Bus", take the "Unlimited Discovery Pass for Scenic World", Enjoy "4 wheel-drive (ATV)". For the thrill seekers, some of the must do activities here would be Hiking, Bush-walking, Abseiling (Australia's special adventure). For those who simply love walking around nature Sunset Tours & Glow Worm Adventure by night are some of the delightful activities. The charms of the Blue Mountains are totally insta-worthy and photography aficionados simply can't stop clicking!