KL Tower is an iconic attraction in Malaysia. The first phase of its construction began in 1991 and took 5 years to complete the whole structure. The Kuala Lumpur tower was originally built as a telecommunication tower and today it stands tall at 421 meters. Not only has the tower become a center for great entertainment, education, and activities, but also received many awards from prestigious institutions or governments. Apart from being the world's 7th tallest tower, this has also received 2 distinctive awards from the World Federation of Great Towers.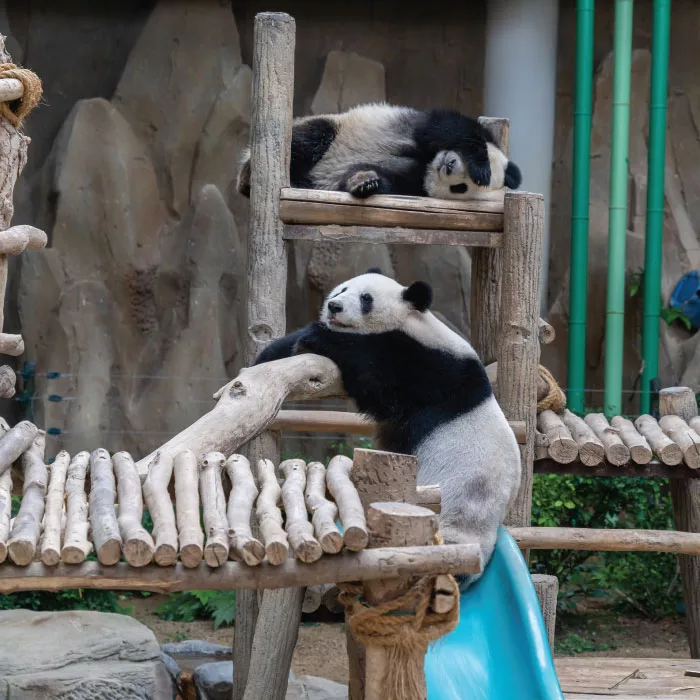 MINI ZOO
This is meant for animal lovers and for families with children below 5 years of age. An exciting half hour can be spent here with colorful parrots, rabbits, squirrel monkeys, green iguanas, soft-shell turtles, and 2 of the world's largest tortoises. People can take photos and even feed them if visited during their feeding time.
BLUE CORAL AQUARIUM
Blue Coral Aquarium is quite a versatile space where multiple lesser-known marine life can be seen up close and alive. Baby White Tip Reef Sharks, Pufferfish, Spotted Cardinal fish, Sand Anemones, and various types of clownfish are some of the most striking creatures which can be thoroughly enjoyed by marine life admirers and families traveling with children.
THE SKY VIEW
Skyline View Observation Deck – offers an amazing aerial view of the city at 276 meters in height. The is a closed area and the best part is people can walk around the deck 360 degrees and get to see KL city from many different angles.
Sky Deck – this is an open area, specially meant for those visitors who wish to feel the wind on an open deck while enjoying a clear view of the cityscape from a height of 300 meters above the ground.
Sky Box – newly added experience, which gives great options for those social media buffs, who love to upload great pictures of their travel stories. This is typically an extended ledge of the deck, where a glass box offers great views not only from the sides and the top but also at the bottom! This is an excellent viewpoint mostly preferred by honeymooners, young travelers, and families with teens.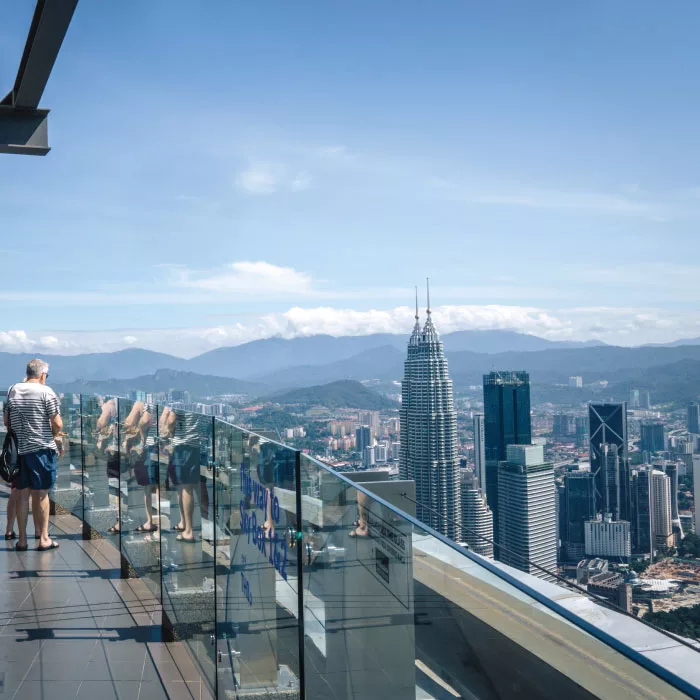 KL FOREST ECO PARK
The lust green landscape of Bukit Nanas Forest Reserve is a major forest reserve of the Malaysian country. KL Tower works as one of the entryways into this serene natural region. This is a unique experience where one can enjoy a forest area right in the middle of the downtown area. An activity that must not be missed while your clients are at KL Forest Eco Park is the "Canopy Walk". Suggest your clients wear walking shoes if you are adding this to the itinerary. This way they could have maximum pleasure wading through the remarkable tropical rainforest.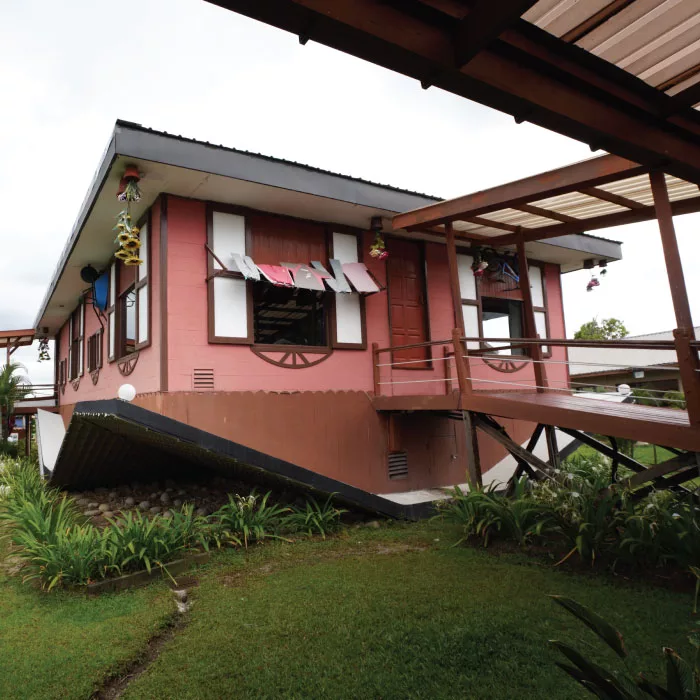 UPSIDE DOWN HOUSE
This house, true to its name looks hung upside down from the entrance. This marvelous construction is made in the form of a cottage house, with even the interiors giving a vibe of a hung-up home. Each room gives the visitors a myriad of options for instagrammable images. The fun part is that the furniture in the bedroom, kitchen, and study are all set up in such an amusing way, that one starts to doubt whether they have truly won over gravity! Even the car parked outside the cottage has its top facing the floor.
OTHER MAJOR ATTRACTIONS
Atmosphere 360 – is the most popular restaurant among local and foreign tourists. This iconic dining place is one of the few revolving restaurants in the world with some unbeatable views! Mughal Mahal Restaurant, Santinos Pizza, and Sky Café are the other lip-smacking dining options on the tower.
Jelutong Tree – this rare species is more than 95 years old. The story of this tree is truly mesmerizing. In order to save the existence of this tree, and to avoid any sort of harm whatsoever, the original site of KL Tower was shifted a few yards away.
Tower Walk 100 – now if you have a client who is always looking for greater heights and some thrilling, chilling experiences on holiday, then this is it. You must suggest this to those adventure seekers. Tower Walk 100 is a walking experience around the Tower at 100 feet height from the ground. Harness ropes given are there to ensure the utmost safety of the people who wish to enjoy this experience. This is the newest addition to the tower and added to celebrate the 25th opening anniversary of this remarkable and popular tourist attraction KL Tower.