About The Country
The Republic of Cabo Verde (Cape Verde) is a gorgeous island country that consists of 10 volcanic islands. This country is part of the African continent and a relatively young nation having got independence in 1975. The country was under Portuguese rule for a long time, hence the official language used on TV, News Paper, and Radio is Portuguese. The mother tongue of the Cape Verdeans is the Kriolu (Portuguese Creole). The good news for tourists is that some of the local population does understand and speak English, Spanish, French, and German.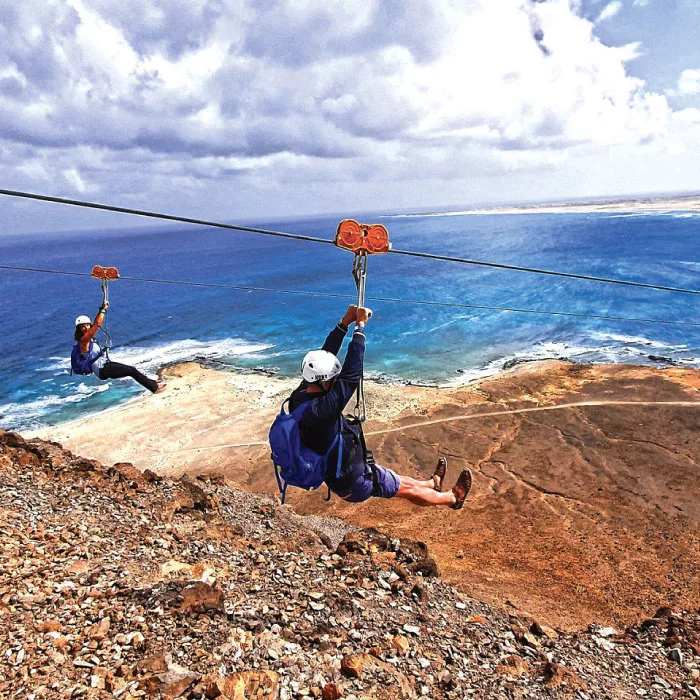 Wild Beaches & Viana Desert Experience

On this tour, your guests will visit Ervatao Beach, which is also a splendid turtle reserve. This beach is famous for 1000s of nests made by loggerhead sea turtles. The tiny little eggs and the cute turtles venturing out of them are a sight to behold. Your clients can also get to meet some of the local people, enjoy a swim on the beach and learn a thing or two about the indigenous plant life. This would be a good option for travelers who like to mingle with the local folk.
Flight on the Zipline of Cabo Verde

Islands offer enriching and rejuvenating experiences for the soul. Beaches are said to have the power to completely relax the mind and the body of Humankind. That's the reason we see most of the island destinations running on full occupancy during the holiday season. Here's another great attraction that will motivate your clients to pack their bags for the amazing island nation of Cape Verde. "Zip lining" is enjoyed by adventure enthusiasts and by leisure travelers equally. There is no strenuous activity or physical exertion after completing the sport. So even leisure travelers tend to go for the Zip Lining which literally feels like flying like a bird. And when you get to do that on top of serene waters, then the after-effects are simply spectacular.

Sal Island Experience –Tour by Native Guide
This tour is a very unique one and offers the opportunity to enjoy many different landscapes. From a visit to Kite Beach to a peak into Espargos City, enjoying a view from Lion Mountain to interacting with locals living in the Palmeira Fisherman Village, wonderful exotic experiences are lined up for those who choose to go on this tour. The highlight of the day however is the Salinas. The waters of Salinas are famous for being the 2nd most salty water on Earth after the Dead Sea. Invariably provides an option to people who wish to float effortlessly. Sal Island experience is usually a guided tour where a native person who was born and brought up in Cape Verde shares stories, fun facts, and details about the indigenous people, flora, and fauna, making it one of the most edifying tours ever.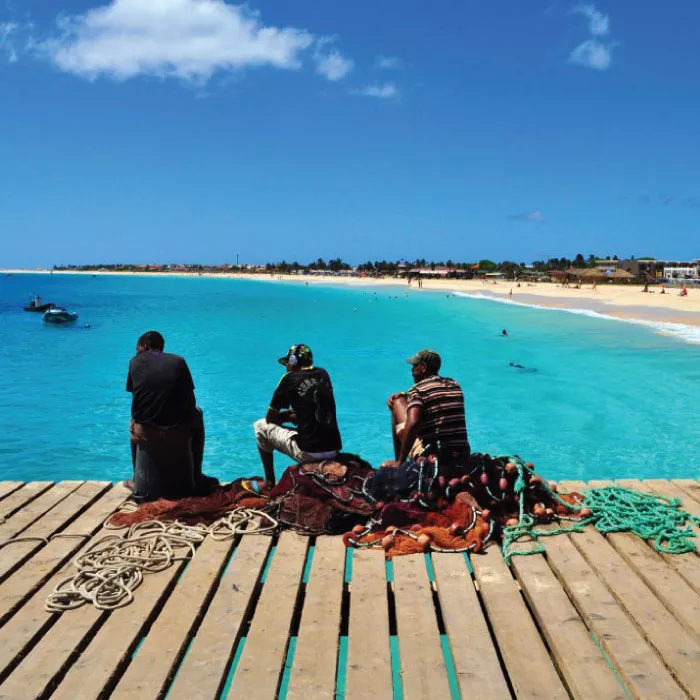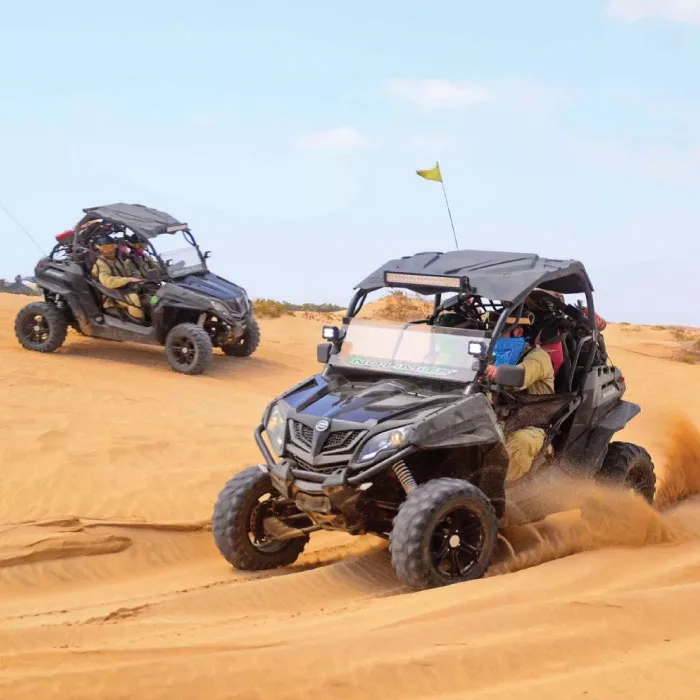 Santa Maria Sailing Tour by Catamaran
Cape Verde is rich in natural life and when tourists sail through the waters, they invariably come across some of the most wonderful marine life ever. Whales, Dolphins, Turtles, and Flying Fish are generally expected. There is also an option to enjoy "Snorkeling" once during the sail, where people can get an up-close feel of what the underwater sea life is all about. Travel Agent Tip – Avoid giving guarantees to your guests about any kind of animal spotting/bird spotting / marine life spotting. These are seasonal occurrences and there are chances that even during good seasons sometimes animals could not be spotted.
4WD Buggy Adventure on Island
This is typically a 4-hour adventure which is best suited for families with teens, solo travelers, young couples, and a group of friends. A 500-cc automatic buggy drives around 2 people at a time and is the best way to explore the rugged landscape. The Guide will lead the way toward Serra Negra which is one of the most interesting nature reserves of Cape Verde. Once you reach a certain point in Serra Negra, the hilly terrain offers a striking view of the coastline. Another remarkable scene one gets to enjoy during this tour is the mirage of Terra Boa.
To know more about the tour cost for all the above tours and to learn about the best-suggested hotels in Cape Verde, get in touch with your T3 agent right away. T3 agents also help you to gain good profits in every single booking you make.