Nestled between the Mediterranean Sea in the north and the Atlantic Ocean in the west, this Morocco houses countless natural, historic and cultural wonders. For instance, their food is so versatile that their delicacies range from a blend of Middle Eastern, African, Arabic, Iberian, Jewish, Moorish, Mediterranean, and French styles of cooking!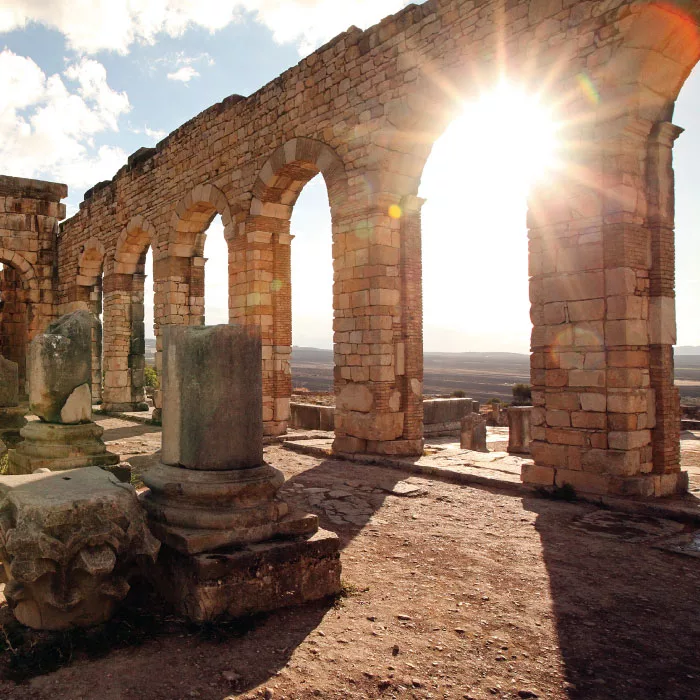 Just by listening to the country's name, movie buffs would fondly recall the legendary timeless films Marrakech Express & Casablanca! The landscape of this country is also so diverse that your clients would want to go back again and again to enjoy all seasons. For instance, one can enjoy skiing, trekking, and ice skating during the winter. During the summer one can enjoy fishing, camel riding, horse riding, zip-lining, and golfing. Camping and ATV rides (quad biking) are absolutely entertaining because get do it by the desert regions and the photos of your clients will keep hovering all across social media.
Now if your customers are history and heritage lovers, there is a huge list of places that will simply mesmerize them to the core. Archaeological site of Volubilis, Medina of Fez, Portuguese City of Mazagan (El Jadida) are just a few of the 9 amazing World Heritage Sites listed by the UNESCO. And if your passengers are traveling with their children then there is no dearth of the numerous Amusement Parks and Theme Parks in Morocco.
By chance any of your clients turn out to be a fan of eco-tourism and sustainable tours, then they have astounding spots in Morocco to be ticked off from their bucket list. Temperate coniferous forests, Deserts, xeric shrublands, and Marine eco-regions of Morocco are simply fantastic areas to explore and can only be found in very few locations on earth.
Your travelers will be surprised to know that there are about 50 natural lakes and 135 artificial lakes in Morocco. And the rivers of this mighty country have a different story to say. The Fes River, Draa River, Oued Mellah, and a few more rivers run through the amazing regions of the country and end up joining the Atlantic Ocean in the end. While the Lao River, Rio de Oro River, and the Moulouya River culminate into the Mediterranean Sea. Here comes the surprising part. The rivers Oued Guir and Ziz originate from the Atlas Mountains, run through the wonderful valleys, and end up in the Saharan Desert regions. If you happen to visualize this scenery, then how spectacular would that look in person? You might ask, why should I all this stuff when I simply need to sell a tour package to earn my commission? You would be delighted to know that you can earn some more extra travel agents' commission by selling Kayaking and River Rafting activities to your clients at these breathtaking rivers and lakes.
Have the urge to book a tour package to Morocco for your client? T3 agents are just a call away to help you.