This marvelous country lies along the Iberian Peninsula belonging to the European continent. Geographically, Spain is also the closest port of call in Europe to Africa – bridging not just 2 countries but 2 amazingly diverse continents.
Spain's mainland is bordered by the Mediterranean Sea on its south and on its east, shares land borders with France, Andorra, and the Bay of Biscay on its north, and is surrounded by the Atlantic Ocean and Portugal on its west. Comprising a massive land area of about 504,782 square KM in the Iberian Peninsula, Spain is the fourth largest country in the European continent and the largest country in Southern Europe.
When a country is encircled by such a diverse range of seascapes, one can hardly imagine the wide array of beaches, the different variety of sands, the large spectrum of colors its beaches can offer, and the surplus activities along its coastline.
Barceloneta Beach in Barcelona
It is only justified if we start off this exploration with one of the best beaches in the country.
Nicknamed the "Miami of Spain", Barceloneta beach gets its actual name from the ancient fisherman's town which has been historically associated with its shores. As popular as it gets and as central as it's placed in the city, definitely means it's going to be crowded, and at the same time infinitely entertaining. Foodies would love this place since it can offer some of the city's best tapas. But if those foodies love street food, then the seaside huts are the best bet, since they offer affordable food, Spanish to the core, along with the much-required chairs and umbrellas on rent. This place has lifeguards, and basic amenities including and not limited to showers, restrooms, a small playground, and an adequate amount of water sports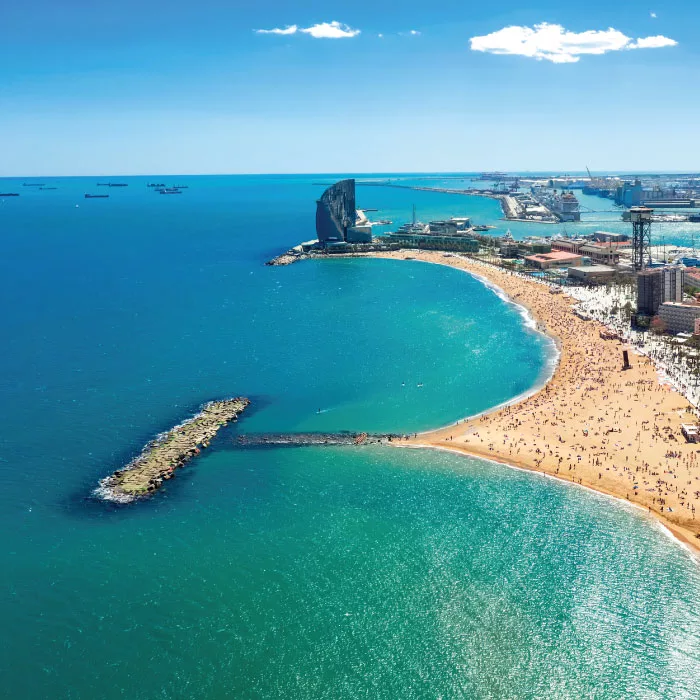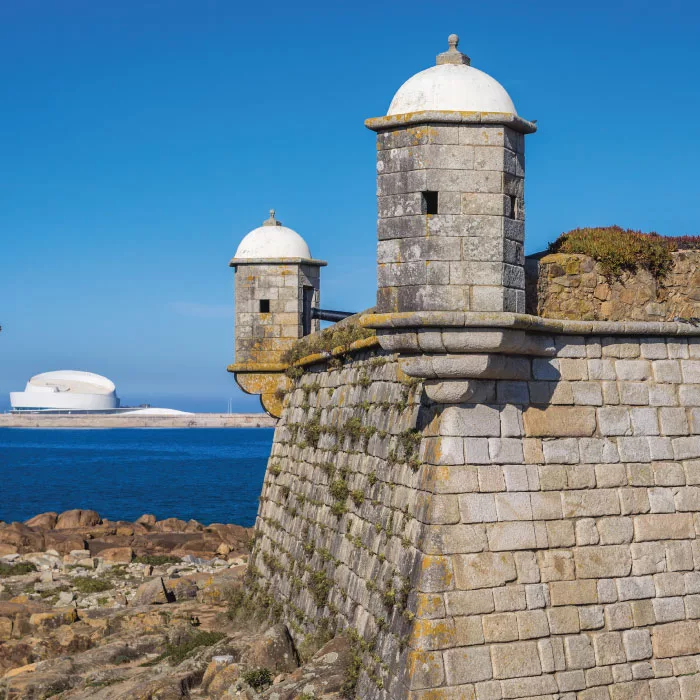 Praia do Castelo do Queijo in Porto
Spain has a long and vast history, just like its seashores. And it only gets interesting when you can witness a piece of history on one of its coastlines. Praia do Castelo do Queijo located in the town of Porto falls on the northern side of Spain. This beach is not known to the usual travelers and hence it's not crowded. Praia do Castelo do Queijo literally translates to "Cheese Castle Beach". The name is derived from the castle Fort of São Francisco Xavier and it's in turn named so, because of the chunk of rock it stands upon (resembling cheese). The ramparts, watchtowers, and drawbridge of this splendid fortress send quite an amazingly historic vibe to the whole region. It also houses a small-scale weaponry exhibition for those who might wish to get a taste of the fortress's historic background. The icing on the cake though is the sunset this beach has to offer.
Playa de Las Arenas in Valencia
The striking fact that the meaning of Las Arenas is nothing but "the Sands" can be quite surprising. But when we take a close look at those long stretches of fine golden sand, then the name definitely feels like the best choice made. Finer points of visiting this beach are that it's located about 2 KM from the city, is easily accessible, is maintained in a clean fashion, has an adequately large area of space, and offers a safe environment to tourists. From restaurants, bars, coffee shops, and snack outlets to volleyball courts, tanning beds, and toilets this beach has all that is needed on a lovely sunny holiday.
When an enthusiastic travel agent talks to his potential customers about Spain, it's highly significant to mention Formula 1. The La Marina de Valencia (also known as the Modern Marina) has hosted the European Grand Prix and any Formula 1 fan would be more than happy to take a walk at this splendid location. America's Cup, a trophy awarded in the sport of sailing was once held from the shores of this same Modern Marina. The gorgeous stretches of this road are simply superb and equally alluring for all age groups.
To know more about these Spain cities and to get great offers for the hotels and best flight deals to these locations, please call your T3 agent now.