Turkey is one of the few transcontinental countries in the world. Sharing its landmark with 2 major continents – Asia and Europe makes the nation unique and attractive in a special way. Although the capital city of this Middle Eastern country is Ankara, Istanbul is the most famous among tourists. The long history of being known as Constantinople, the popularity of the great monuments, and the Bosphorus Strait giving glimpses of 2 continents are some of the peculiarities of Istanbul. Let us now delve into a few astonishing features of this timeless city, Istanbul.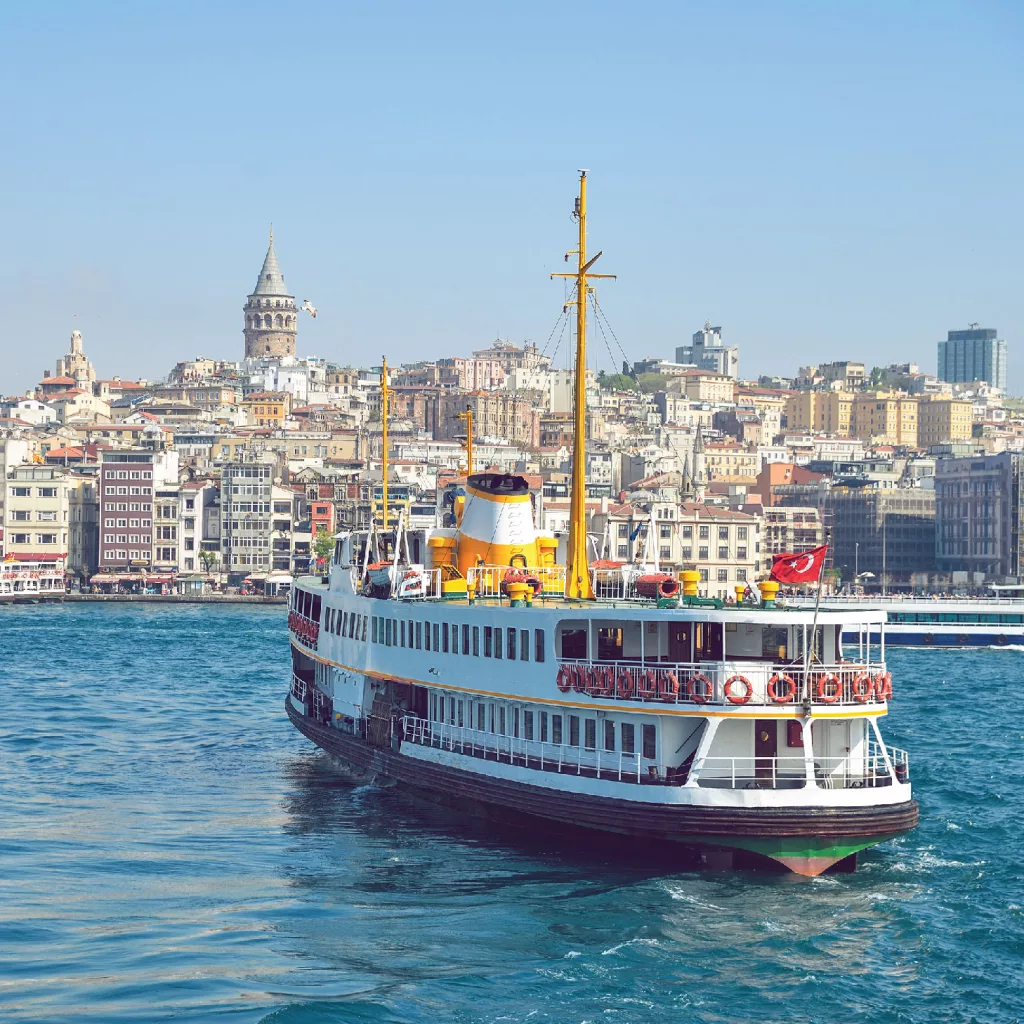 Bosphorus Cruise
This short cruise is always on top of the list of any traveler visiting Turkey! Once people board on to the ferry, they can see 2 strikingly different views. One side of the city looks aesthetically designed with Asian architecture and the other side of the city lends a modern European charm. Whether your clients are senior citizens, couples, or families with children this one must be part of your booking. The best part is that there are multiple duration options ranging from 2 hours cruise, 3 hours, 4.5 hours, 6 hours, and even a 10 hours cruise. Some of the cruises do have dinner options on board, which have to be pre-booked.
Hagia Sophia Mosque

Also known as the Hagia Sophia Grand Mosque this great structure has a massive history that would take us centuries back in time. It was originally built as a Greek Orthodox Church in the year 360 AD, till the takeover of Constantinople (Istanbul's historic name) by the Ottoman Empire in 1453. The Ottomans then converted this great architectural masterpiece into a mosque. The Byzantine architecture of this palatial structure will leave any tourist with wide open mouths, wondering how it was even possible to build such a marvel back in the 3rd century! This wonderful monument lies on the European Side of Turkey.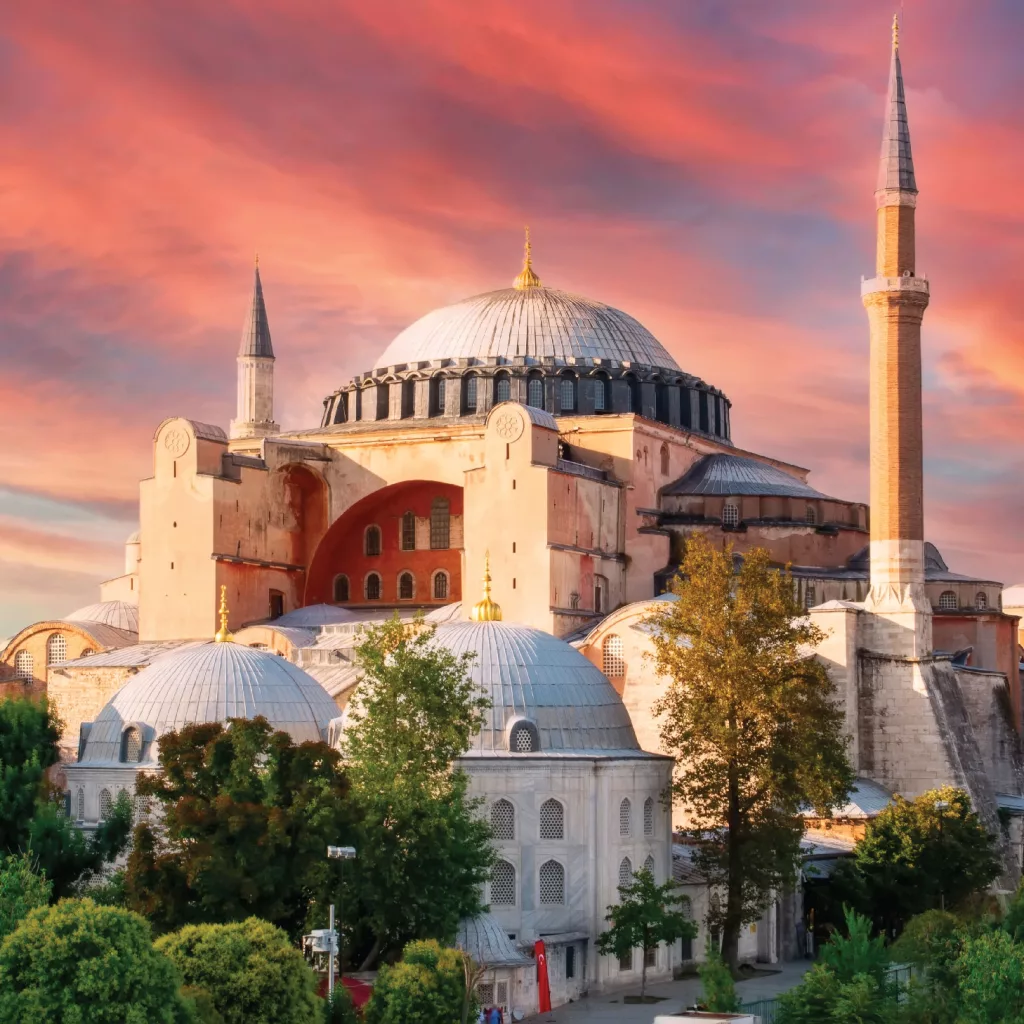 Galata Tower
The Galata Tower is officially known as the Galata Kulesi Museum. In the 13th Century AD, this was actually built as a watch tower and was once surrounded by tall city walls, which were later lost in time. At present this historic tower is an exhibition space and also houses a museum. This tower is quite popular among locals and tourists, as they get to witness amazing aerial views of the city from its large windows. The best travel agent trip to your client is to make them visit it during or just before sunset time, so as to uplift the backdrop of great images they can capture from here. The space around this offers a different perspective to travelers as it lies on the Asian Side of Turkey.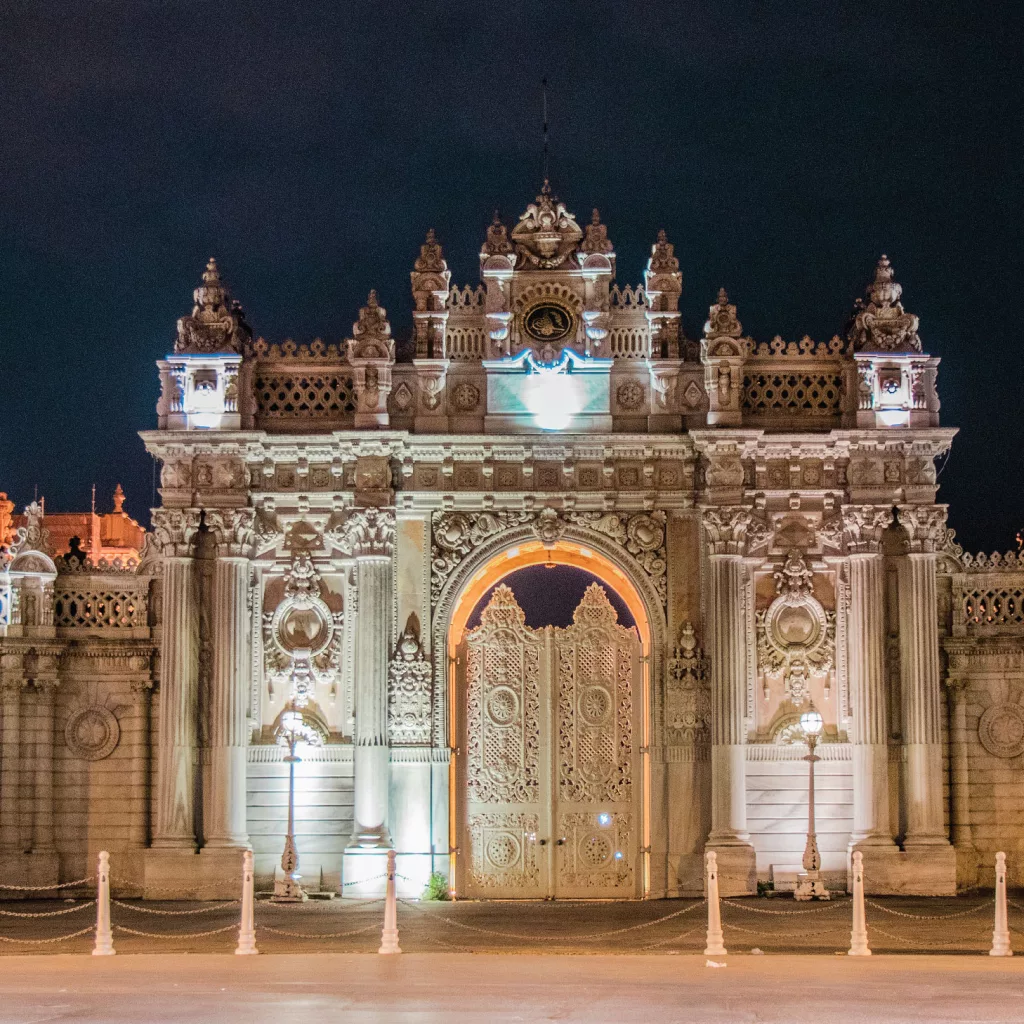 Dolmabahce Palace
This scintillating castle is located in the Besiktas district which falls under the European coast of the Bosphorus Strait. Essentially one can catch a glimpse of the external side of this great monument while on the cruise. But to be dazzled by its beauty, one must enter inside and stumble upon inexplicably beautiful architecture. This is the largest palace in Turkey with a land area of 45,000 square meters, has 285 palatial rooms, 46 grand halls, 6 Turkish Hamams (baths), and numerous chandeliers dangling across the expanse. For those clients who love luxury, you must add Dolmabahce palace to the list, since it is decorated with gold, crystal, and precious gems. A total of 14 tonnes of gold were used to adorn just the ceilings of this palace. Over 100 kilograms of gold was used to beautify the entire palace space, which roughly calculates to about 6 million US Dollars. Now the cherry on top is that the world's largest Bohemian crystal chandelier is located in this palace and it is embellished with 750 lamps.
What more does a tourist need to visit this historic city of Istanbul? And all you need to do right now is pick up your phone, and make a call to your T3 agent who will merrily offer the best hotel deals and flight options to Turkey for you to earn a handsome commission!