Halong Bay is a UNESCO World Heritage Site listed among the New 7 Natural Wonders of the World. This Vietnamese bay area is located just about 2 to 3 hours from the capital city of Hanoi. The limestone rock formations began over 500 million years ago making the cave structures appear massive and intimidating. Even though the depth of the waters is just about 30 feet, the coastline is vast, spanning over 120 sq. km and the total area is quite large – more than 1550 sq. km.
Fascinating fact is that, out of the total 1969 islands in Ha Long, only 40 are inhabited with a total population of hardly 1600 people.  
The Cruise Size
These are varied sizes of cruise ships with 24 cabins, 10 cabins, 8 cabins for families, 4 cabins and 1 cabin. The 1 cabin cruise is meant for 2 people to enjoy privacy and get space for themselves. Travel Agent Tip: This is the most affordable luxury cruise of Asia and it is usually suggested for honeymooners. They can enjoy 3 nights or longer cruises, which is definitely worth their time and money spent.  
The Delicious Food
Usually the 1 night cruise is the most popular option for tourists who also plan to visit the other cities of Vietnam. The embarkation (boarding) time is 12 noon and 1 pm is the Lunch. The Luncheon is a 4-course meal ranging from lip smacking starters, soup or welcome drink, a main course and some delectable desserts. Vietnamese cuisine is also served on board with great sea food options, fresh salad, fresh spring rolls and fried spring rolls.
Evening is followed with an early dinner, including a buffet with veg and non-veg noodles (pho), Vietnamese famous fragrant rice, loads of freshly available salad, seafood specialties, soup, vegetable curry and a dessert.
In the morning, a light breakfast is offered before an activity session, followed by a filling brunch similar to the previous day luncheon.  
Now that we've learnt quite a few things about the significance, cruise size and food of Ha Long Bay, it's time to dive into the list of the must do activities at this fantabulous destination.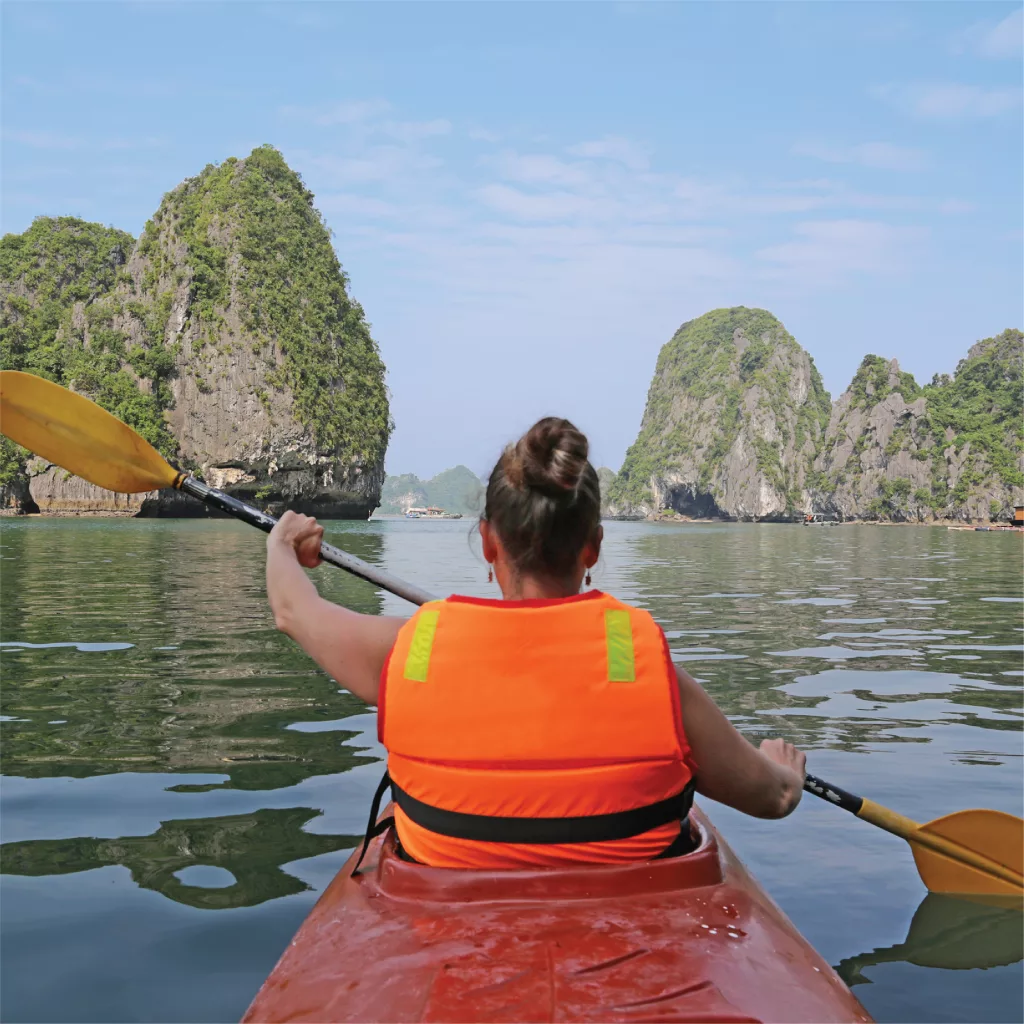 Activity 1 – Kayaking or Boating – After the luncheon, the cruise boats are taken into the interiors of the bay to witness great scenic waters filled with limestone rock formations, standing tall since eons. Here the main cruise is docked and people are taken in smaller ferry boats to kayaking location. The adventurous souls can choose to do kayaking into small caves and even get to see some fun loving local monkeys. The unwinding souls who wish to relax and take photos of picturesque locations can choose to board shared small boats which are motor operated and take a tour of the same small caves.

Activity 2 – A Quick Hike – This is a truly refreshing activity.. Just about 30 minutes and you will be on top of one of the historic rock formations. Here you get an aerial view of the rocks and some parts of the bay. You can also find refreshment stalls offering local snacks and fresh juices.
Activity 3 – Squid Fishing – For those who enjoy fishing and who just want to watch over, can climb up the 3rd level of the cruise ship – which is an open area.  The 1st / lower level has the reception and few cabins for senior people / those who are differently abled.  The 2nd level has the dining space and more cabins while the 3rd level is open with complete view of the great bay area.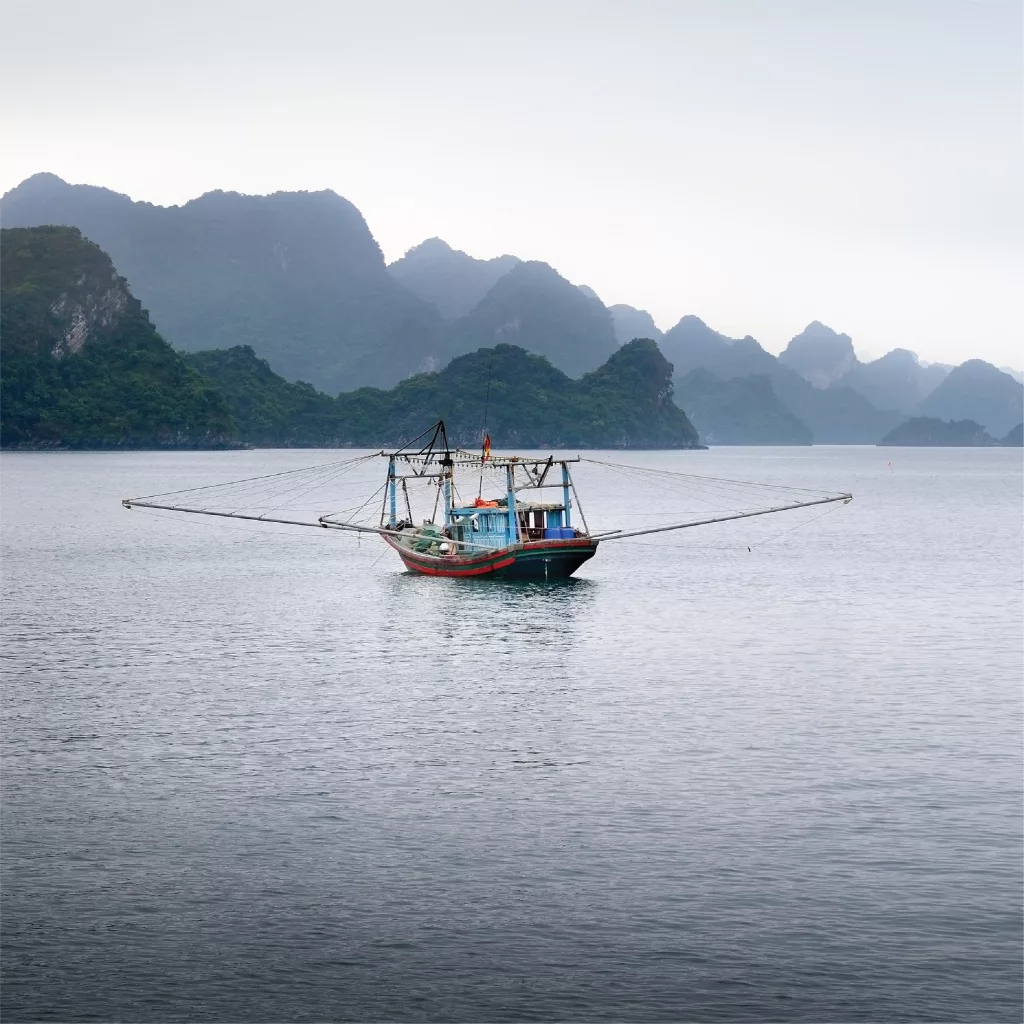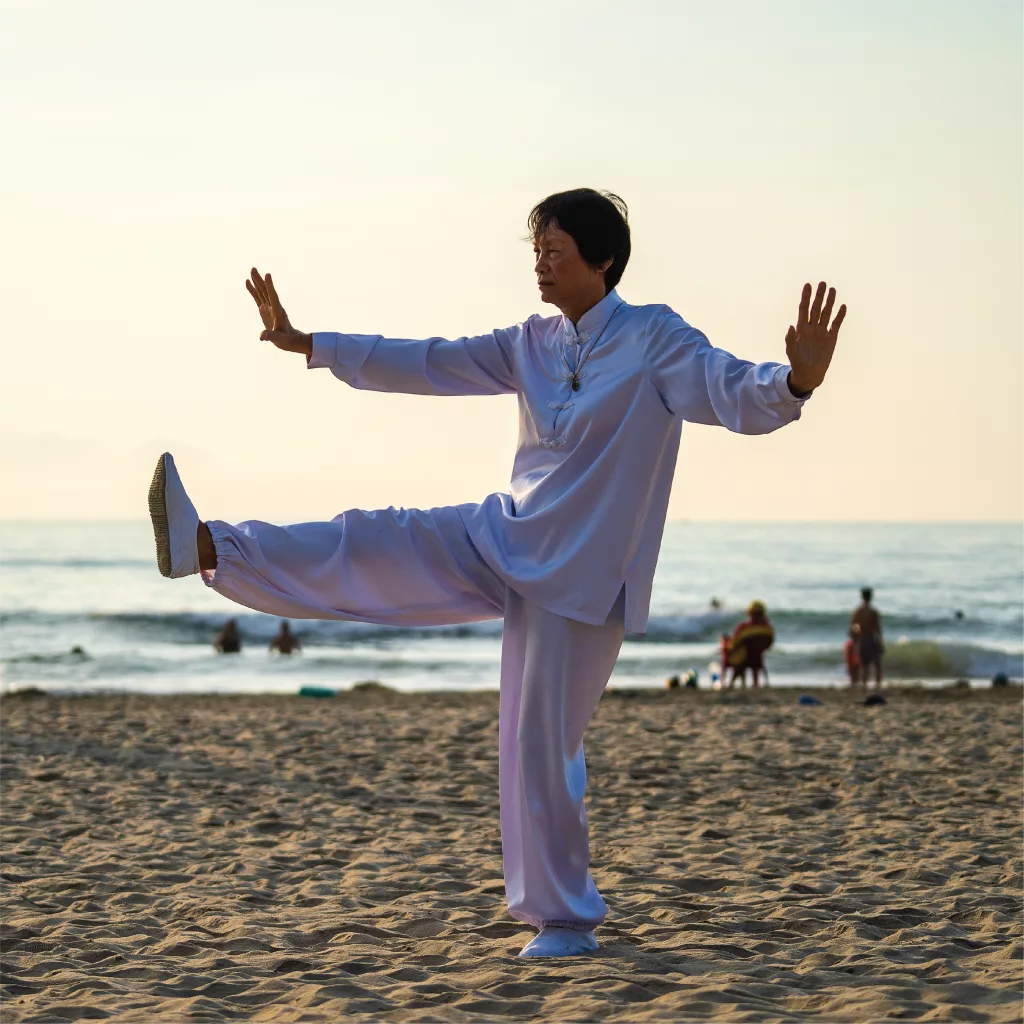 Activity 4 – Taichi or Yoga – Most of the cruise ships offer this half an hour or 45 minutes short exercise early in the morning with a trainer who guides sessions on taichi or yoga followed by meditation. This short activity turns out to be a truly enriching experience in the middle of such a calm and tranquil location. This session is followed by a quick bite – usually a hot beverage (tea/ coffee) or a toast / bread with butter or jam.  
Activity 5 – Cave Trekking – One of the most admired activities by a majority of the travelers on this cruise is Cave Hiking / Trekking. It takes anywhere between 2 to 4 hours, depending up on the endurance levels of the people who take up this hike. Once you enter this old and large cave of Halong Bay, the tourists instantly realize why it has been recognized by the UNESCO as a World Heritage Site. The guide explains more about the gigantic cave formations, the stunning limestone growths – stalagmites and stalactites. These structures are a sheer delight for the human eyes and remarkable for photographers. After this trekking session, lip-smacking brunch is served on board, before the cruise comes to an end.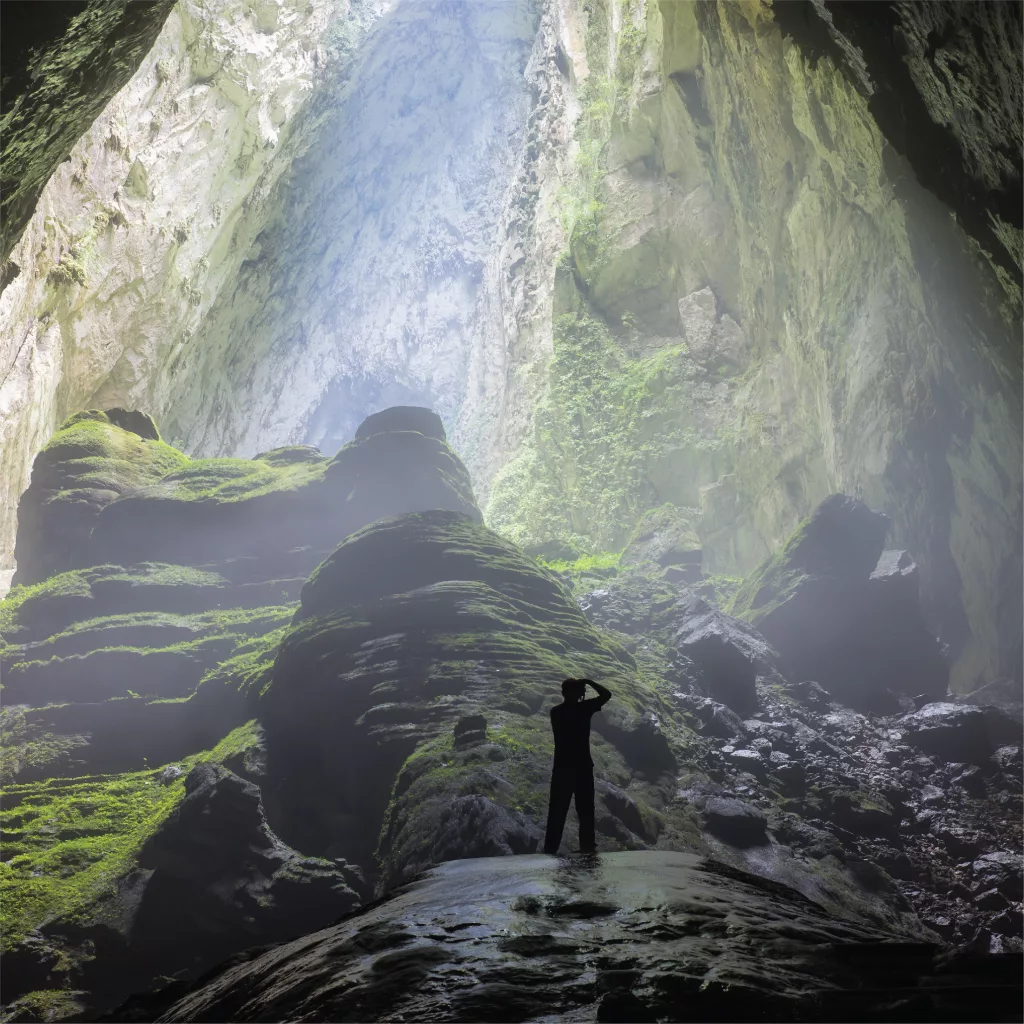 Travel Agent Tip: Suggest your clients to carry non-slippery and comfortable shoes for this trekking activity, as there could be stagnant water at some places inside the caves. Informing your clients about the climate of the destination and suggestion which kind of clothes to carry always adds up to their confidence in you. They will surely get back to you for the next booking, when such small details are taken care of.