Greece is an enigmatic beauty that can be visited for a honeymoon, for fun with friends, for a family holiday, on a solo trip, and also for the love of ancient history! Geographically situated in the southeastern part of Europe, Greece is a collection of 1000s of islands spread across the Aegean Sea and the Ionian Sea. Greek Traditions have been an enormous inspiration to the whole of the Western World and hence the nation is also known as the cradle of western civilization. Now coming into the present and modern times, their island resorts offer the most charming and attractive holiday milieu. Let us dive into some of these islands and understand which one of these would be the best fit for your client base.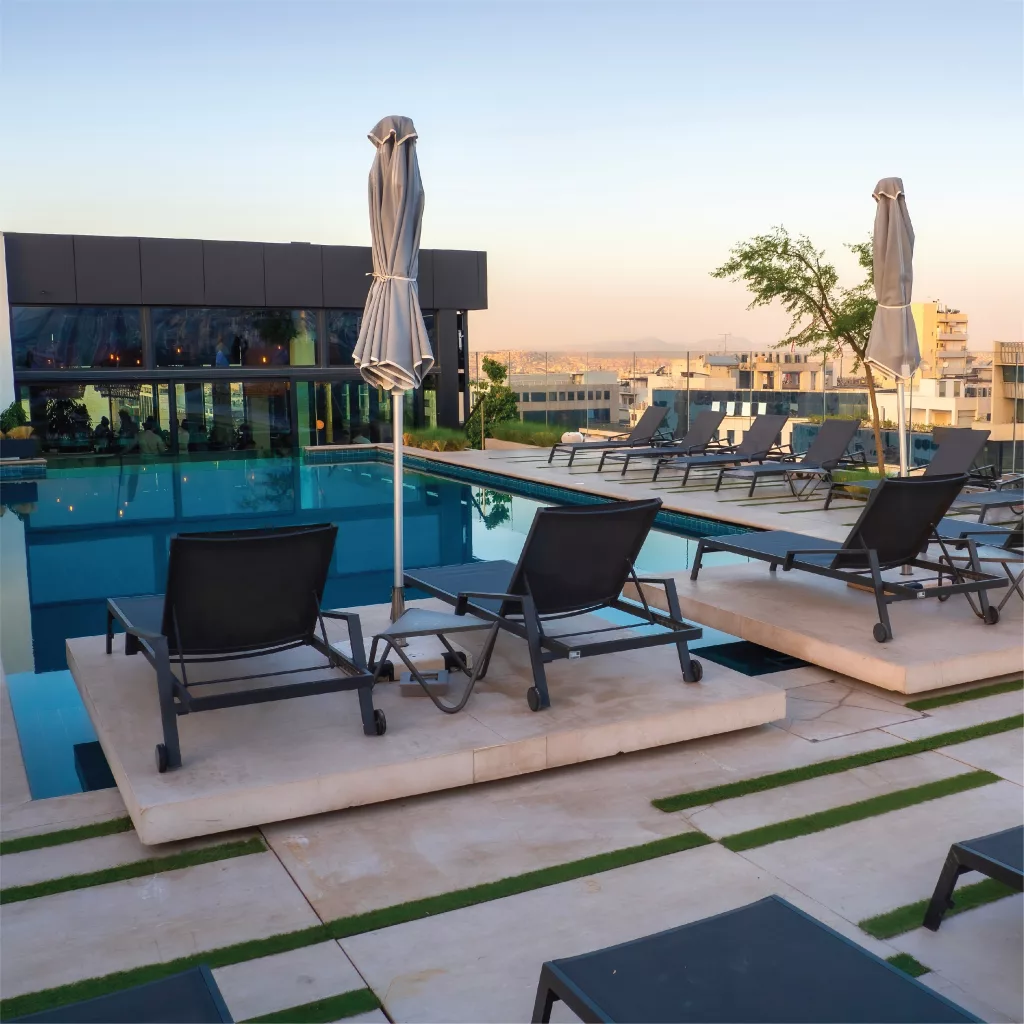 Athens – Being the capital of Greece, Athens is one of the oldest cities with a recorded history of over 3400 years. When people visit the Acropolis, Parthenon, Temple of Olympian Zeus, Panathenaic Stadium, and Hadrian's library, the structures are so gigantic that visitors simply keep wondering how in ancient times was it even possible to create such marvels. Some of the best resorts in Athens are facing the most iconic monuments of the country, while some of them are facing the ocean.
Best 3-star resorts: Dennys Inn, Golden Sun Resort, Acropolis View Hotel, Attalos, A for Athens
Best 4-star resorts: Aegeon beach hotel, Brown Lighthouse Athens, Vincci EverEden Beach Resort, Aegeon Beach Hotel,
Best 5-star resorts: Four Seasons Astir Palace Hotel Athens (Ocean Front), Electra Metropolis Athens, Grand Hyatt Athens, Divani Apollon Palace & Thalasso, Grecotel Cape Sounio
Mykonos – Mykonos is one of the most picturesque islands located in the Aegean Sea. It is quite famous for its laidback lifestyle and jovial party atmosphere. Some of its beaches are rightly named Paradise and Super Paradise, they also host some lovely bars that emanate flamboyant music. Some of the dance clubs also invite celebrated DJs from around the globe and they stay open throughout the night and even till sunrise. Mykonos also has a few significant historic structures for those who wish to get extraordinary photographs.
Best 3-star resorts: Mykonos Beach Hotel S.A., Olia Hotel Mykonos, Mykonos Moussa Suites, Mykonos Village, Smy Mykonos Suites & Villas
Best 4-star resorts: Harmony Boutique Hotel Mykonos Town, Petasos Beach Resort & Spa, Mykonos No5 Suites & Villas, Casa Del Mar Mykonos
Best 5-star resorts: Cavo Tagoo Mykonos, Anax Resort & Spa, Santa Marina – a luxury collection resort, Mykonos Grand Hotel & Resort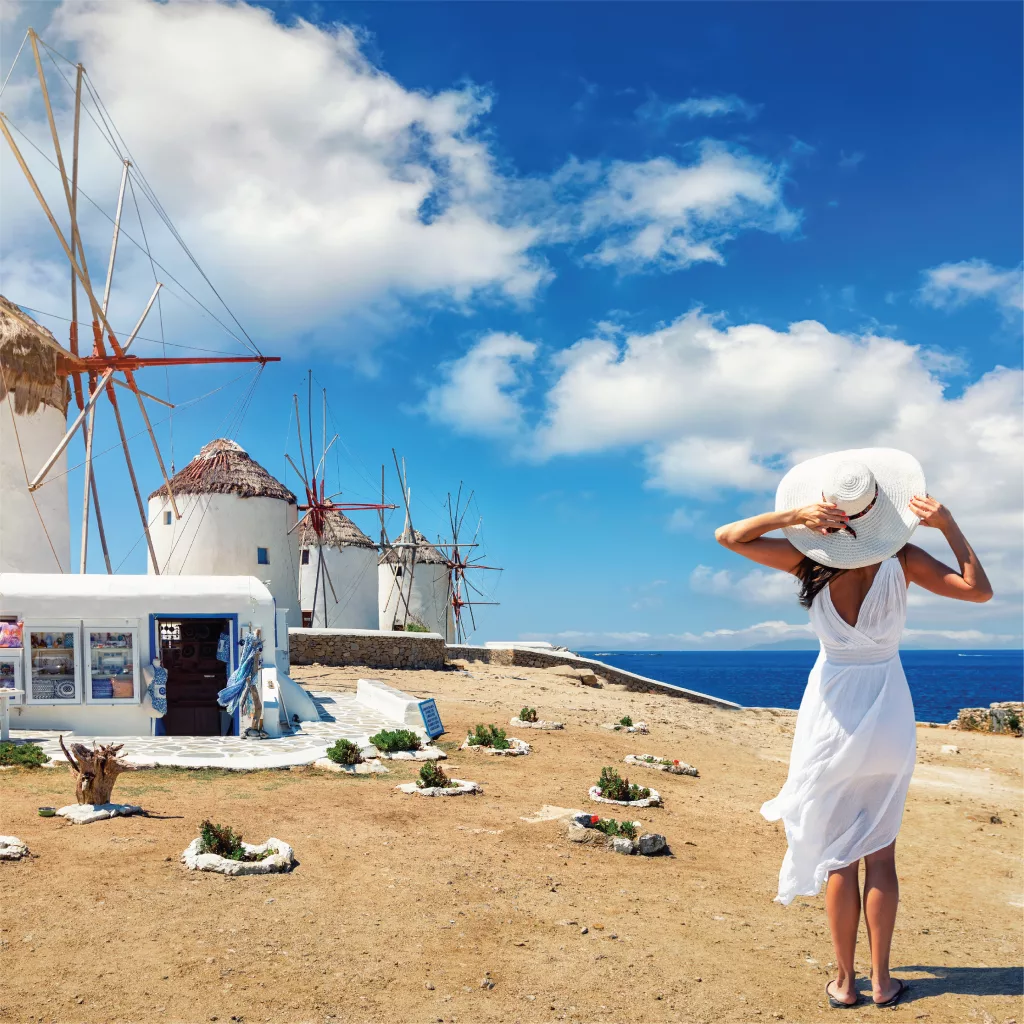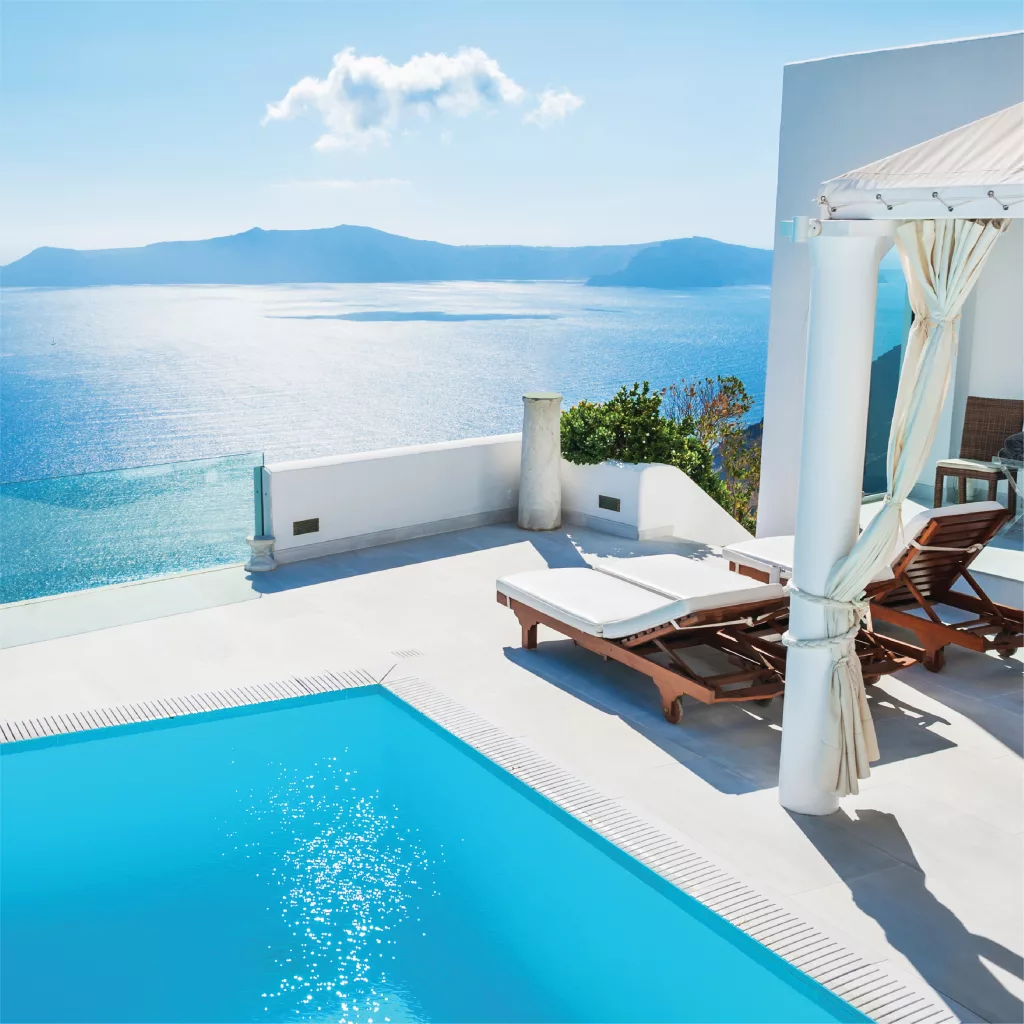 Santorini – Santorini is by far the most renowned beach resort which is part of every traveler's bucket list on their visit to Greece. Fira and Oia are the 2 major towns on this gorgeous island and their charming white houses are a scene that will be etched in the minds of its visitors for a long time. This particular island is so attractive that there have been 1000s of movie shootings over the past 2 decades. Now, this is the island where you should suggest that particular client of yours who loves to take great photographs and share them on their social media handles.

Best 3-star resorts: Hotel The Best, Alesahne Beach Hotel, Kamari Beach Hotel, Porto Castello
Best 4-star resorts: Armenaki Santorini, Santo Miramare Resort, hom Santorini, Aurora Luxury Hotel & Spa
Best 5-star resorts: Sole D'oro Luxury Suites – Oia, Santorini Kastelli Resort, Santo Pure Oia Suites & Villas, Sea Breeze Santorini Beach Resort – Curio Collection by Hilton
Do you think that your client will love one of the above hotels? Then open your contact list and dial on to speak with your T3 agent now. T3 Agents will help you to get a great hotel deal, with sizeable earnings for you, and also guide you on to which are the best airways from your country to Greece.